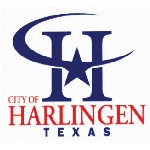 Border cities get digital TV signal
The Federal Telecommunications Institute (IFT) ceased the analogue TV signal in Reynosa, Matamoros and Nuevo Laredo. Now, these border cities have fully digital TV signal and at least 18 channels.According to federal officials, at least 90 percent of the population in these cities has a digital TV. The analogue televisions will not receive any signal unless they have a decoder. The Federal Government gave away 120, 589 digital televisions to poor communities in these border cities. Maria Lizarraga Iriarte, an IFT official, said this new digital era will benefit the population because they will have more entertainment options while the reception and audio are enhanced.
---
Reynosa – Pharr port works will be ready in May
The works on the Reynosa – Pharr international port of entry will be finished in May, informed Marco Olivares Olvera, Federal Roads and Bridges (Capufe) deputy director in Reynosa. He said the works include new asphalt in 1.13 miles, which will benefit the mobility in the pedestrian and vehicle access. The works are being made by a private company investing US$6.7 million. Olivares Olvera said the upgrade to this port of entry will benefit the people who commute everyday between both cities.
---
Airport parking rates go up in McAllen
Parking rates at the McAllen-Miller International Airport increased this year to fund improvements to the parking lot. The first 30 minutes are free, but every additional 20 minutes cost a dollar, said Jeremy Santoscoy, the airport's deputy director."The increased revenue will go to improving the parking lot," he explained.The proposed changes include the lot's one-person booth will be expanded to seat two, and the airport will add another lane for people paying with credit cards. Canopies will also be installed above the exits to protect people from inclement weather. The airport hopes to have the add-ons done in the next six months, Santoscoy said.
---
Mayors of Laredo and Nuevo Laredo work on binational agenda
Nuevo Laredo Mayor, Carlos Canturosas, and newly elected Laredo Mayor Pete Saenz held a meeting to discuss the future of both cities. The mayors announced binational committees already been working on identifying ideas that benefit both cities. "It's essential that both communities see us as one", said Mayor Pete Saenz. The main concern for both mayors was the economy, but they also discussed security, heath and cultural issues."We need to support economic development thru tourism, international trade, and the bridges that support it", said Mayor Canturosas. The last meeting between the mayors of Nuevo Laredo and Laredo was late 2014, when former Laredo Mayor Raul Salinas was still in office.
---
International bridge will get a US$2.5 million upgrade
The McAllen-Hidalgo International Bridge will get a US$2.5 million upgrade. "Basically, upgrading and modernizing the port facilities to be able to be prepared for any port expansions or technological improvements," said Ramon Navarro, the deputy director of engineering for the City of McAllen. Navarro is also the project manager for McAllen's international bridges. The upgrades to the inbound and inspection portion of the bridge will bring this old facility up to code. Also, the facility will be more handicap accessible while the plumbing and electricity will be replaced.
---
Webb County partners with company to optimize Government fleet
Webb County is partnering with Enterprise Fleet Management to reduce costs and optimize its local fleet of nearly 500 light-duty vehicles. Once fully implemented, the new partnership is expected to save Webb County an average of more than US$170,000 each year. "Webb County has a large and aging fleet spread out across our service area, which can be a real challenge to manage efficiently," said John Galo, Webb County Commissioner of Precinct 3. When the program is fully operational across the board, Enterprise will be providing vehicle registration and reporting metrics to ensure proper fleet optimization.
---
Laredo Chamber of Commerce prepares for 100th anniversary
The Laredo Chamber of Commerce reaches a personal milestone. This organization was founded in April 1915 and is the oldest established business organization in Laredo. Miguel Conchas, President and CEO of the Laredo Chamber of Commerce, said the organization encourages business development, tourism and promotion in this border. "We provide seminars; we provide trainings, customer service. People complain about customer service in town. We develop a series of seminars to help people with customer service. So we're always trying to do things to improve our businesses industry," he explained.
---
Matamoros has a new hotel
The City Express Matamoros initiated operations with 113 rooms, representing their fifth property in the state of Tamaulipas. This hotel is located in the border corridor of Northeast Mexico, and aims to accommodate travelers involved in the commercial, services, energy and export sectors. The investment is wholly owned by the company and it is part of the four new operations in Mexico. Hoteles City Express reached 96 hotels in operation in Mexico.
---
Employees in McAllen get training and pay raise
The Texas Workforce Commission announced a US $216,303 grant to a consortium of four manufacturers in McAllen for training of machine operators, assembly workers, and even tool and die makers. More than 250 employees between Grand Rapids Foam Technologies, Panasonic Corp. of North America with Kelly Services Inc., Fox Packaging and Zebra Technologies Corp. will participate in a 12-month skill development program. Graduates of the series are slated to receive an average wage of US$12 per hour. Oscar Cebillo, Zebra Technologies Corp. plant manager in McAllen said the program will train some quality auditors for him and help spur ideas to increase efficiency.
---
Space X is searching local talent
SpaceX has begun to post jobs for the development of the world's first commercial, vertical and orbital rocket launch facility at Boca Chica Beach near Brownsville. The present job postings on the website of the California-based Space Exploration Technologies are for an electrical engineer for the launch pad facilities and for a field contact representative. "Playing a direct role in advancing the course of human history is no small endeavor. Join us, and find your place in the SpaceX legacy," the space exploration firm invites. Brownsville now appears on the list of SpaceX locations in the U.S.