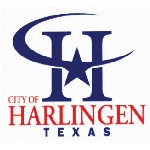 Harlingen and Matamoros signed a sister city agreement
The cities of Harlingen and Matamoros signed a sister city agreement to create direct connections and promote new investments and job creation in both cities. "The cooperative goals in the agreement serve as a written plan or outline to guide decisions and projects," Harlingen Mayor Chris Boswell said. About 100 leaders and guests from both communities met for the signing at the Harlingen Municipal Auditorium and then traveled to the Lon C. Hill Building at 502 E. Tyler Ave., for a ribbon-cutting ceremony to formally open an office that will serve as a base for the City of Matamoros.
---
Twenty companies willing to invest in Matamoros seaport
The infrastructure being built in Matamoros is attracting more than 20 companies willing to invest in the seaport, said Monica Gonzalez Garcia, secretary of Economic Development.
"Pemex will begin operations in August 2015 along with five companies they have an agreement with. Once the seaport is ready we expect an economic boom in the region," she explained.
The local authorities said this region is also expecting to build a commercial and industrial complex nearby the seaport; therefore, more companies are looking to relocate in Matamoros.
Next February, the state government of Tamaulipas is arranging a B2B meeting to increase the local supply chain to exploration and exploitation companies interested in the region.
---
Modine will move some operations to its Nuevo Laredo plant
Modine Manufacturing Company, a diversified global leader in thermal management technology and solutions, announced its intention to close its manufacturing facility in McHenry, Illinois. The company plans to transfer the production to other facilities in North America, including Nuevo Laredo, to reduce costs.
"Closing the McHenry plant will help us rationalize production, maintain the scale we need in our manufacturing operations and improve our overall competitiveness and profitability," said Scott Wollenberg, Regional Vice President – North America.
The company anticipates it will generate annual savings of at least US$5 million once the closure is completed in Fiscal Year 2016.
---
 Con-way Truckload opens IdleAir facility at Laredo terminal
Con-way Truckload has opened a dedicated IdleAir facility at its terminal in Laredo, Texas. The 19-space IdleAir facility provides in-cab services at no cost to all company drivers and independent contractors including: air conditioning, heat, internet connectivity, cable, and electricity.
IdleAir developed a customized facility designed around the needs of Con-way Truckload and its operation at the Laredo terminal. Con-way Truckload received a turnkey package of IdleAir services and support, and has already started to achieve meaningful idling reductions which have averaged more than 4,000 gallons per month.
Con-way Truckload is looking to expand its partnership with IdleAir at other terminal locations in 2015.
---
McAllen Airport Expansion Completed
The US$23.5 million expansion at McAllen-Miller International Airport is completed.
"We've got the expanded restaurant area and newsstand area, an expanded waiting area and 40,000 additional square feet that we added," explained Elizabeth Suarez, the City of Mc Allen aviation director.
She said the airport handles about 60 percent of commercial traffic in and out from the Rio Grande Valley.
Although most of the project is completed, there are still a few portions under construction.
---
DHR announces new medical complex in McAllen
A new medical complex will be built at the junction where McAllen, Pharr and Edinburg city limits meet, officials announced. Renaissance Center Subdivision, a US$200 million project of Doctor's Hospital at Renaissance (DHR), could be the site of collaboration between the hospital and the University of Texas Rio Grande Valley (UTRGV).
McAllen spent about US$16 million and invested US$5 million in infrastructure and made five acres available for UTRGV with an option for an additional five acres for the school.
The rest of the property in the 380 agreement is going to be developed by DHR.
---
City of Brownsville has a stable credit
Moody's assigned the City of Brownsville an Aa3 rating; this classifies the city as a low credit risk. The Aa3 rating is the fourth-best rating Moody's gives on a scale that spans 21 ratings with C as its worst. S&P gave Brownsville an AA- rating, which is the agency's Aa3 equivalent.
Both agencies noted the city's fund balance, which is expected to be at least 15% of the yearly operating budget.
Moody's said the strength of the city's fund balance contributed to its high rating, as did increases in sales tax collections and Brownsville's "sizeable" tax base, reportedly US$5.98 billion.
---
International bridge Comercio Mundial to get an upgrade
In 2015, the international bridge 3, better known as Comercio Mundial, will get an upgrade. The municipal Government of Nuevo Laredo authorized US$ 6.7 million for eight projects in this port of entry.
The projects include the construction of exclusive lanes for NEEC companies in the export area, two additional lanes for regular cargo, a parking lot for vehicle inspection conducted by the SAT, and the extension of the payment unit.
In the import area, the old units will be demolished, an old curve will get an extension for regular cargo use and a parking lot will be constructed for vehicles to be inspected. These changes also include the relocation of the gamma rays units and the exclusive NEEC lanes. Also, two new units will be built.
---
Space X to start private orbital launch facility
Space Exploration Technologies Corporation announced that it is planning to start a private orbital launch facility on Boca Chica Beach near Brownsville. Elon Musk, CEO and CTO of SpaceX, said that the very first astronaut who will land on the surface of the Red Planet could be launched from this facility.
Brownsville Economic Development Council's executive vice president, Gilberto Salinas, said that the new project of the space transport services company will take the city to a whole different level in the state of Texas.
"SpaceX will be one of several companies that are going to make Texas the leader in the space industry, except now it's going to be in the commercial side. We're excited to be a part of that," he commented.
---
Maquiladora expansions demand more personnel in Nuevo Laredo
The increase in production and some maquiladoras´ expansions during the last month of 2014 created at least 500 vacancies in Nuevo Laredo, said Luis Eduardo Martinez Lopez, secretary of the Maquila Union.
He explained each maquiladora expansion represent 80 to 120 vacancies, most of them in the manufacturing lines.
Some of the companies looking for workers in the Nuevo Laredo area are: Teleflex Medical, Tricon de Mexico, Linamar, Delphi and Alumbrados Fromex.
Nuevo Laredo forecasts an 8% growth in manufacturing during 2015; therefore, more workers in all areas will be needed next year.
---
Binational tourism to be promoted
The City of San Benito approved a resolution with the city of Matamoros, Tamaulipas, to exchange information and common interests relating to tourism. The partnership will create an opportunity for increased trade as well as shared efforts in education, tourism and public safety, officials said.
Matamoros is promoting the medical tourism in the region while San Benito wants to attract more shoppers and visitors. These two cities are 20 miles apart; therefore, their economies and social ties are strong.
Recently, Harlingen and South Padre Island adopted partnership agreements with Matamoros. This Mexican border city has offices in the U.S. cities to promote regional travel.
---
Break Parts Inc. to start operations in Nuevo Laredo
The U.S. company Break Parts Inc. will start operations in Nuevo Laredo by the end of January 2015. This company manufactures automotive breaks.
Francisco Javier Solis Morales, Economic Development secretary for this municipality, said the company hired 50 people on December 2014 and 100 additional jobs will be created on January 2015.
"This company already has expansion plans and by the end of 2015 its workforce might reach additional 500 employees," he explained.
The company rented 100,000 square feet but by the end of this year it might extend up to 150,000 square feet.
---
More automotive maquiladoras will settle in Reynosa
In 2015, Reynosa can get 4 new automotive companies, all of them Kia Motors 'suppliers, said Omar Elizondo Garcia, Economic Development and Employment secretary.
"We are offering incentives to these companies and their openings might be on March 2015," he informed. "In 2014 we had 40 maquiladora expansions and created 10,000 new jobs, but we are still looking for investors."
The Reynosa forecast for 2015 is positive and this city believes the industry and energy sectors will make this city grow in the nearby future. The tourism and retail sectors also estimate a boom this year.
---
VivaAerobus launches nonstop flights from Monterrey to Las Vegas
VivaAerobus officials say the airline is again flying nonstop between Las Vegas and Monterrey, Mexico. The airline said it will offer the flights four days a week: Sunday, Monday, Thursday and Friday.
VivaAerobus returns after dropping Las Vegas as a destination in January 2013.
The airline's arrival at McCarran International Airport nearly doubles the number of possible passengers travelling from Monterrey to Las Vegas compared with a year ago.
Vegas tourism officials say travelers from Mexico are the second largest group among international visitors to the destination.
VivaAerobus says fares start at US$99 one-way.