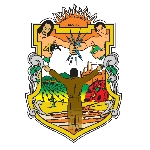 Foreign investment in Tijuana reached US$435 million in 2014
Xavier Peniche-Bustamante, Tijuana Secretary of Economic Development, acknowledged that 2014 was a year of great economic challenges but also of opportunities with foreign investment reaching a value of US$435 million.He indicated that this level of investment created 1,000 new jobs according to the Mexican Social Security Institute (IMSS). He also indicated that 48 new manufacturing projects will open for operation in the city.The Secretary stated that 565 manufacturing operations are established in Tijuana with 180,000 workers in five specialized clusters: Aerospace with 8,000 workers, automotive with 18,000, medical devices with 38,000, and electronics with 55,000.
Kellogg's plant in Mexicali reduces energy consumption by 88%
The Kellogg's food processing plant in Mexicali has reduced energy consumption by approximately 88%. The facility has regularly dealt with ambient temperatures exceeding 120 degrees Fahrenheit. Mexicali is practically at sea level. Powered by Coolerado's heat mass exchange (HMX) cooling technology, Kellogg's is experiencing an annual savings of US$62,000 in cooling costs.Compared to a traditional system that would consume as much as 60 kW during peak use, the Coolerado system at the Kellogg's plant uses only 7.1 kW during peak power conditions.Coolerado HMX units typically use one-tenth the energy of traditional AC units.Coolerado's M50 line of air conditioners do not use chemical refrigerants like CFCs that are believed to create greenhouse gases, deplete the ozone and contribute to global warming.
---
Bumble Bee Seafoods sold for US$1.5 billion
Bumble Bee Seafoods, located in San Diego for nearly 40 years, was acquired by Thai Union Frozen Foods for US$1.5 billion, the firms announced. The 115-year-old company employs more than 1,300 people and generates annual sales of around US$1 billion.Bumble Bee, billed as the largest provider of seafood to grocery store shelves in North America, has a history of acquisitions and mergers since it established a cannery in San Diego in 1977, when tuna fishing was a major local industry.A jointly issued statement says the companies will focus on enhancing operating efficiencies for material sourcing and production, innovation, and new product development, primarily in North American markets.
---
2014 was record year for San Diego´s hotels
Visitors traveled to San Diego in record numbers in 2014, booking more hotel room nights, spending more money, and paying more in tourist taxes than they have in any prior year.According to the San Diego Tourism Authority 33.8 million out-of-towners visited San Diego and spent US$9 billion on lodging, food, entertainment and travel.The visitors stayed a collective 16.2 million room nights and generated US$244 million in transient occupancy tax revenue. The increased demand from tourists capped a year of employment growth in the leisure and hospitality industry, boosts in consumer confidence and continued progress in the overall job market.
---
Undocumented immigrants apply for driver's licenses in California
California is now one of 10 states to offer licenses to immigrants. Applicants are required to provide documents to prove they live in California and submit a thumbprint, pass vision and written exams and schedule a behind-the-wheel driving test.Following the implementation of the Assembly Bill 60 (AB60), any eligible California resident will be able to apply for a driver's licenses, regardless of immigration status beginning in 2015. An AB60 license will have a visible distinguishing feature and cannot be used for certain federal purposes, such as to enter restricted areas of federal facilities.The California Division of Motor Autos expects to issue some 100,000 driver's licenses to undocumented immigrants.
---
Elegant downtown condo tower coming to Downtown San Diego
Bosa Development Corporation is building today's most sought after residential and commercial properties.Nat Bosa has announced his next project: a $1 million/unit development at the Pacific Highway at Broadway by the San Diego's bayside "front porch".KPF, Kohn Pedersen Fox Associates, will be the design architect of the project. The development will include 232 units ranging from 956 to 2,083 square feet in 41 stories and retail space at ground level for approximately 16,000 square feet."A great city deserves a great tower with a distinctive character," said KPF, "San Diego is a beautiful city with a long stretch of ocean front. Inspired by the dynamic forms of waves and the graceful geometry of seashells, two embracing curves define the unique oval-shaped tower with two open ends."
---
Uni-pol Group opens metal casting facility in Mexicali
Mexicali is home to a major expansion for the Uni-Pol Group in the Americas with the opening of a 52,000 square foot metal casting facility that will employ 250 people.The company had an extensive 18 month site selection process and explored locating in Mexicali at the invitation of its clients. The company will start operations on February 2015."We thank our local industry for inviting this important supplier of theirs to explore Mexicali as an option. The staff at IDCM should be commended for their work in helping this company learn about our city, select a building to purchase, and see how the educational system in Mexicali produces the workforce Uni-Pol needs to produce their high quality products," said Alfredo Garcia, President of the Industrial Development Commission of Mexicali.
---
bioTheranostics in San Diego Has New President and CEO
bioTheranostics, Inc., a leader in molecular diagnostics for cancer, has appointed life sciences industry veteran Nicolas Barthelemy to the position of president and CEO. Barthelemy succeeds Richard Ding, who will remain chairman of the board of bioTheranostics in addition to heading the Asia Pacific operations for parent company bioMérieux.Barthelemy will focus on continuing the company's significant progress in advancing personalized care for cancer patients. Barthelemy brings extensive global leadership experience and a track record of success in the life sciences and biopharmaceutical industries. He held a number of executive-level positions at Life Technologies/Invitrogen, including Chief Commercial Officer and President of the Cell Systems Division. He also held senior positions at Biogen Idec, and he began his career at Merck.
---
Governor Ducey promises to help Southern Arizona business
New Governor Doug Ducey promised to work hard to help grow the economy for Southern Arizona."I think the fact that we're a border state is an advantage for our economy so I want to maximize that relationship with Mexico and our port in Nogales, on the border."The Governor said he will favor Arizona´s promotion as a place to start a business or to relocate operations.Mike Varney, CEO of the Tucson Metro Chamber of Commerce, recognized the nearness to Mexico makes Tucson an important shipping hub."That freight has to go someplace. And with the Port of Tucson and all of the wonderful inter-connectivity that we have, both with land, rail and air, we are in a very, very admirable position to develop a major industry here," he said.
---
Valutech Outsourcing Opens A New Plant in Mexicali
Valutech Outsourcing celebrated the opening of a new plant in the city of Mexicali. The company invested US$6 million in this project named "Plant II".The new assembly plant has created 4,000 jobs to date and will continue to do so until the number reaches 8,500.The company´s new 235 square feet facility will be an addition to its "Plant I", which employs 12,000 workers in an area of 365,000 square feet distributed in 2 buildings.Valutech Outsourcing is a leading high-volume cellular phone repair provider for carriers, insurance providers and cell phone resellers. The company offers valuable services for customers who want to outsource their U.S. service parts replacement and product warranty requirements.
---
ALTEX Wire and Cable names new president
ALTEX Wire and Cable has announced that Rick Bromm has been promoted and will lead the company as president. Bromm is a 28-year veteran of ALTEX, a custom manufacturer of wire harness and cable assemblies. Headquartered in Westfield, ALTEX has a second plant in Nogales, Mexico and employs 63 operational, engineering and production workers.Bromm previously held the position of vice president of business development. In addition, he serves as chairman of the board of directors for the Wiring Harness Manufacturer's Association."I feel it's very important for me to stay engaged with our employees, customers, suppliers and industry peers in order to best position ALTEX moving forward," Bromm said.
---
New border entry planned east of Otay
San Diego is looking forward to get the first new Southwest border port of entry in at last 30 years with the main goal of improving commercial-truck wait times.According to the San Diego Association of Governments, the plan Is to build a toll crossing and hand it over to the Federal Government to run it. The money generated by the tolls will pay the operational costs.The proposal-in-motion involves ten commercial-vehicle lanes and ten private-vehicle lanes and will cost about US$550 million with a target opening date of 2017. The new border port would open 16 hours a day, with the toll varying from around US$2 at off-peak hours to up to US$17 during peak hours.
---
Kidder Mathews expands into San Diego
The commercial real estate brokerage firm, Kidder Mathews, announced it has opened an office in San Diego and has hired three senior brokers and a managing partner.Kidder Mathews is one of the largest independently owned commercial real estate firms on the West Coast, with over 450 real estate professionals and staff in 10 offices throughout Washington, Oregon, and California.The firm recently announced a strategic long-term growth plan that included opening offices in San Diego and the East Bay in 2015, and then in partnership with its existing offices in San Francisco, Redwood Shores and Silicon Valley, expanding the company's presence in both the Northern and Southern California markets.
---
Greatbatch moving 175 jobs to Tijuana
Greatbatch Inc. is relocating its catheter and introducer manufacturing operations in Plymouth to Tijuana."It's not about 'cheaper,' it's about putting our resources around our customers' needs and to leverage the global footprint we have," spokesman Chris Knospe said.The cease of operations in Plymouth will be in the first half of 2016 and the company will eliminate at least 175 jobs.Frisco, Texas-based Greatbatch, will keep Plymouth as its manufacturing center for active implantable medical devices, leads and micro-components.