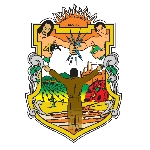 Baja California Is Supplying Low-Cost Energy to Local Industry.
In the first phase of implementation, 16 companies in Tijuana and Mexicali received the benefits of this lower-cost energy through Energía Azteca, Intergen's Mexican enterprise. These companies are Hyundai de Mexico, Molinera del Valle, Pulidora de Baja California, Fevisa Industrial, Dataproducts Imaging Solutions, Furukawa Mexicana, Fabrica de Papel San Francisco, Pure and Clear de México, Hielo Cachanilla, SIMEC International, Agrìcola Las Montañas, Jonathan MFG, Hielo Estrella del Valle, Membranas Plasticas Internacionales, Placas thermodinàmicas, Industrias Zahori as well as the aqueduct Rio Colorado-Tijuana.
This program makes Baja California a pioneer in offering the benefits of the newly instituted Mexican Energy Reform Law.
---
SeaWorld CEO To Step Down
SeaWorld Entertainment announced that Chairman David F. D'Alessandro will serve as the Company's interim CEO until the board of directors selects a permanent successor to current CEO and President, Jim Atchison, who will become Vice Chairman of the Board.
Mr. D'Alessandro, who has been Chairman of the Company's Board since 2010, will continue in that position. He served as Chairman, President and Chief Executive Officer of John Hancock Financial Services from 2000 to 2004.
In addition, Mr. Atchison will serve as a consultant to the Company with respect to international expansion and the Company's conservation initiatives. Mr. Atchison was also nominated to serve as the chairman of the board of the not-for-profit, independent SeaWorld & Busch Gardens Conservation Fund.
---
Tijuana and San Diego signed Memorandum of Mutual Friendship
Tijuana Mayor Jorge Astiazarán and San Diego Mayor Kevin Faulconer signed an agreement to increase collaboration between the two cities and regions.
The agreement, a memorandum of understanding, recognizes that the leaders from this region are aligned on key issues: infrastructure, water, tourism, border crossings, innovation and economic development.
"There is so much we can achieve when our two cities collaborate and unite," said Mayor Faulconer.
Mayor Astiazarán responded that Faulconer and San Diego are key partners. He called the agreement a "memorandum of mutual friendship."
The infrastructure projects include: the construction of a cross-border airport terminal, the development of a railroad, the development of a border crossing area known as Otay Mesa 2, and the completion of a cross-border express bridge project.
---
SeaPort Airlines Begins Nonstop Flights from San Diego to Baja California
Baja California Tourism announced a new scheduled airline service from San Diego to San Felipe via SeaPort Airlines. SeaPort will use a 9-passenger Cessna Caravan aircraft and will operate four direct flights per week from San Diego's International Airport. The service will also provide access to San Felipe from Los Angeles via a connection through San Diego.
"Our San Felipe route has been in extremely high demand," said Rob McKinney, President of SeaPort Airlines. "We're so pleased to be the only airline to deliver this exciting new offering, and to further provide the best in commuter air service to our guests."
This will be the first international destination for SeaPort Airlines.
---
University of San Diego Professor Malachowski Receives Honors
The Carnegie Foundation honored University of San Diego Chemistry Professor Mitchell Malachowski, a national leader in promoting undergraduate research, as the 2014 California Professor of the Year for the Advancement of Teaching and member of the Council for Advancement and Support of Education. Malachowski was selected from nearly 400 top professors in the United States. He also received the 2014 Council on Undergraduate Research (CUR) Fellows Award.
"We are delighted that Professor Malachowski is receiving this national recognition for his exceptional contributions as a scholar, teacher and mentor who has positively influenced the lives and careers of hundreds of students and made a lasting impact on the field," said University of San Diego President Mary E. Lyons.
---
Remittances by Mexican Abroad Increase 7.19%
According to the Bank of Mexico, money (principally US dollars) remitted back to Mexico by emigrants, totaled $19.62 billion from January to October 2014. The remitted money has reached an all time high during the last six years and was an increase of 7.19% compared to the same period last year.
Mexico received $2.03 billion in remittances in October, a figure that was up 6.5 percent from the $1.91 billion received in October 2013.
The average remittance sent was $293.41 in the January-October period, up slightly from the $293.29 average registered in the same period last year.
Remittances sent by Mexicans living abroad and mainly from the United States, are the country's second-largest source of foreign exchange, after oil.