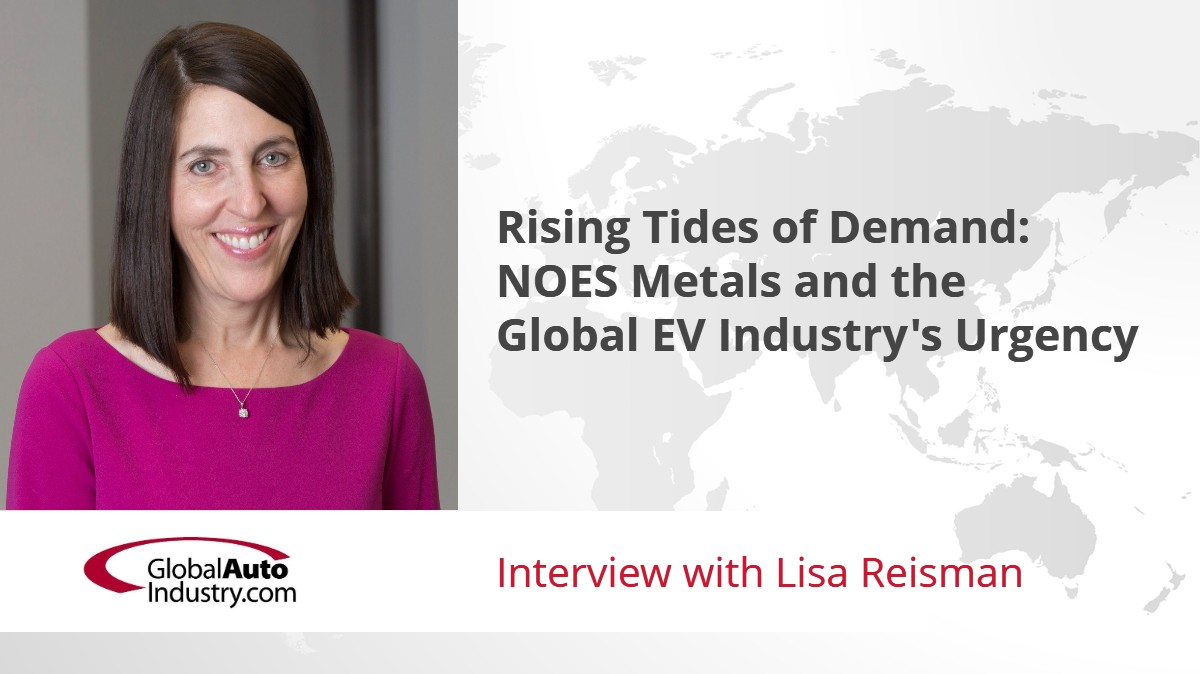 GlobalAutoIndustry.com's latest Audio Interview "Rising Tides of Demand: NOES Metals and the Global EV Industry's Urgency" features Lisa Reisman. Ms. Reisman CEO of MetalMiner, which serves as the leading metal market price intelligence brand. The company has quickly become the PRA (price reporting agency) for a range of metal price points including: Grain oriented electrical steel, a full range of North American stainless steel prices, a complete range of eMobility and CleanTech battery indexes, tinplate and other less commonly used metals. The company's platform, MetalMiner Insights, provides forecasts, analysis and solutions for global manufacturers for a full range of carbon steel, nonferrous metals, precious metals and minor metals.
In the 15-minute Audio Interview, Ms. Reisman discusses these questions:
Much has been written about potential metal shortages based on EV growth and increased electrification in general. How do you think about which metals are potentially "at risk" and why?
We never hear about NOES and GOES when we think about metal supply chains. Why is that? Why are these two metals so critical to the automotive industry?
Walk us through the price dynamics of NOES in particular and the price outlook for NOES. What is driving the NOES price?
What is the "risk" to the forecast? What signals should the automotive industry pay attention to?
How can the industry de-risk/think about this moving forward?