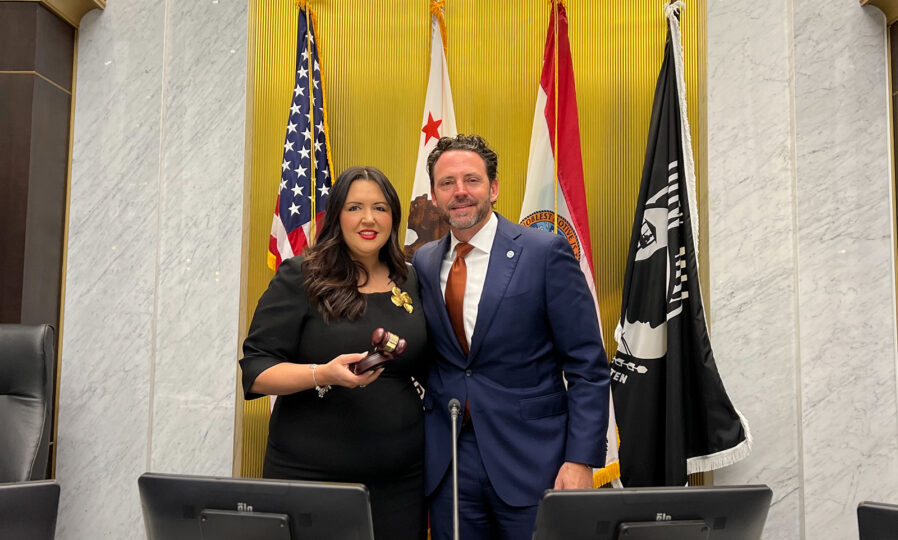 SAN DIEGO, CA – The San Diego County Board of Supervisors voted unanimously Tuesday to elect Supervisor Nora Vargas as the new Board Chairwoman for 2023.
Chairwoman Vargas succeeds Supervisor Nathan Fletcher, who served in the position for the past two years. The Chair serves as the official voice of the board. He also presides over meetings and appoints other supervisors to various committees.
During the organizational meeting on Tuesday, Jan. 10, 2023, Supervisor Terra Lawson-Remer was elected vice chair and Supervisor Joel Anderson, chair pro tempore.
In 2020, Vargas was the first Latina elected to the Board of Supervisors, and now becomes the first Latina to be selected as chair of the body.
Chairwoman Vargas delivered her remarks in both English and Spanish. She emphasized that everyone must work together to bring about change.
"It has been difficult because at times our chambers have been polarizing, but today is a new day and our communities truly deserve better…. I really strongly believe that we must work together to increase public participation in these meetings, we have to have different voices," said President Vargas.
She also said she expects there will be disagreements when it comes to tackling difficult issues, but she hopes they will be discussed in a civilized manner, because that is how real solutions are found and that is what democracy is all about.
He also said he wants to work to provide residents with a good quality of life that includes access to clean air and health care, help for small businesses and families in need of day care.
"We have a lot of work ahead of us, and that's why I invite everyone to join us and participate in these proceedings. This is your county, these are your chambers, and I want you to know that when you come before this board, I hear you," he said.