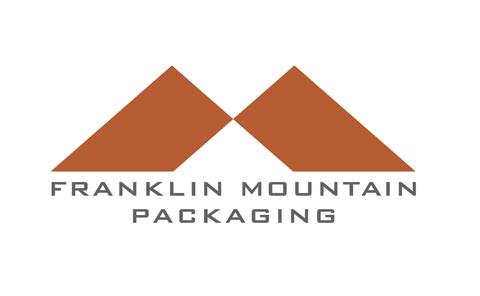 SANTA TERESA – Franklin Mountain Packaging LLC, located in Santa Teresa, New Mexico, received a US$776,384 grant as part of the resources allocated by the Job Training Incentive Program (JTIP) Board.
New Mexico Economic Development Secretary Alicia J. Keyes announced that the JTIP has approved more than US3.48 million to support 183 apprentices and two interns in the state, so that companies can have a better growth.
As part of that program, 69 trainees at Franklin Mountain Packaging (FMP) will benefit. Reportedly, the company is a recently created company dedicated to the manufacture of corrugated cardboard sheets and the provision of exclusive digital printing services for the industry. FMP will target sheet converting plants in the southwestern United States, as well as maquiladoras and the Mexican domestic market.
Keyes said that during the first meeting of 2022, held on January 14, 12 companies were approved for support, most of which offer high-wage jobs for New Mexico employees.
The 12 JTIP recipients are science/technology based or have developed innovative manufacturing.
Among the companies that also benefited are 3D Glass Solutions Inc. in Albuquerque, which has 18 apprentices; the company is involved in manufacturing electronic components for next-generation wireless and optical communications.
Also, The Boeing Company, in Albuquerque received resources to support 17 trainees. This company is the world's largest aerospace company and the world's leading manufacturer of commercial aircraft, defense, space and security systems.
Other Albuquerque companies benefiting were Build With Robots (BWR), which showcases automation and robotics solutions; Cyber Security Works LLC, focused on risk-based vulnerability management and penetration testing; Kairos Power LLC, focused on developing clean and innovative nuclear technology; Pajarito Powder, a venture capital firm focused on the development of next-generation catalysts and supports for the fuel cell and electrolyzer industries; RingIR Inc, a technology start-up commercializing real-time optical gas and particle recognition with network capabilities; and SRE Wellness, Inc, which features SRE's proprietary Azuca product line that brings a new approach to cannabis and CBD edibles. The total number of grantees served at these work sites is 56.
Nature's Toolbox Inc. dba NTx , Rio Rancho, will support 18 fellows. NTx is a biofabrication company that has developed Nex-Generation Cell Free systems for RNA and protein production, a novel biological platform that enables high-throughput screening.
While SavantX Inc and Solstar Space Company LLC, in Santa Fe will benefit a total of four apprentices. SavantX has developed proprietary software tools that create customized solutions for government and commercial customers, providing state-of-the-art data visualization, while Solstar is a leader in commercial satellite communications.
Source: MEXICONOW Staff