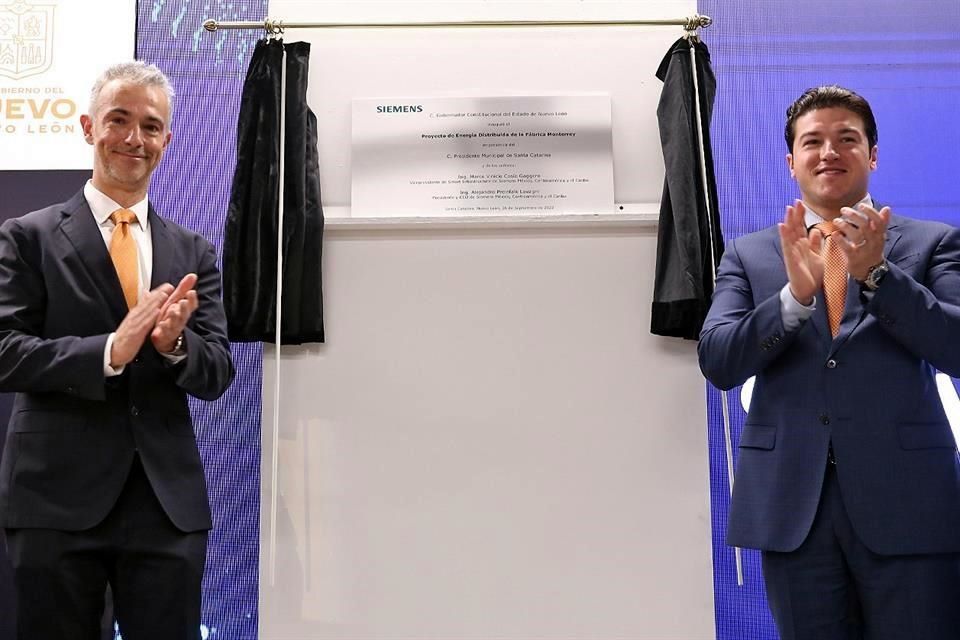 CATARINA, NL – With an investment of US$955 million, the construction of the new Siemens Mexico plant in Santa Catarina, Nuevo Leon, began. This expansion will create 455 new jobs and increase production to boost exports to the U.S. and Canada.
The objective of the 'Mitras Project' is to transfer the plastic injection molding factory from Ciudad Juarez, Chihuahua, to these facilities in Nuevo Leon. The plant will cover an area of 19,294 square meters and will have LEE Gold certification, which guarantees the company's efficient and sustainable processes.
The governor of Nuevo León, Samuel García, said that more and more international companies are choosing Nuevo Leon as one of the best options to set up operations, due to its geographic position with the United States and its human capital.
"This year Nuevo León is announcing a transnational investment of over US$500 million per week, there is no other state that has achieved this," he said.
This expansion will create 455 jobs and help increase production to 874,000 plastic parts per day, in order to increase exports of these products to the United States and Canada.
For its operation, the German company installed a distributed generation system, which operates through a photovoltaic park with the capacity to generate 813,804 kWh per year.
The Santa Catarina plant currently employs 2,200 people and focuses on the assembly of low-voltage products.