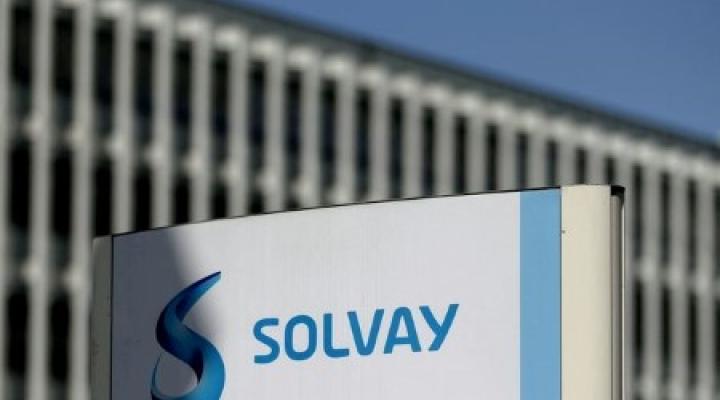 CASA GRANDE, AZ – Solvay announced plans to invest in a new facility to produce electronic-grade hydrogen peroxide (eH2O2) in Casa Grande, Arizona, to supply the growing U.S. semiconductor manufacturing market.
The Arizona Commerce Authority reported that the facility will convert hydrogen peroxide to an ultra-high purity grade to clean silicon wafers needed to manufacture semiconductors, essential components of electronic devices.
In addition to being the world's leading producer and supplier of hydrogen peroxide solutions, Solvay is also a technology leader in the production and distribution of eH2O2. The new facility will be the company's seventh unit.
"We are excited to move forward with this project to supply the U.S. semiconductor market, including the new manufacturing being built in the Phoenix area, using safe, clean and reliable technology," said Ziad Haddad, North America Business Director.
"We are delighted to welcome Solvay to the city. Their investment is proof that Casa Grande is becoming a key location in Arizona's semiconductor industry. The city shares Solvay's values of sustainability and innovation through its three pillars: protecting the climate, preserving resources and fostering better living," said Casa Grande Mayor Craig McFarland.
Solvay acquired 25 acres of raw land within Casa Grande's Central Arizona Commerce Park and construction of the first production line is scheduled to begin in 2023 with future expansions to be built as needed to support customer demand.
The facility will create 30 full-time jobs and Solvay expects to invest more than $3 million per year in wages, maintenance and upgrades, employee training, taxes and other expenses that benefit local businesses and the community.
Solvay's new facility will be powered entirely by renewable electricity, in line with the company's Solvay One Planet sustainability roadmap. Production equipment will be housed in an enclosed, climate-controlled building, using safe and proven technology already in use at the company's other sites around the world, including its headquarters near Houston, Texas.