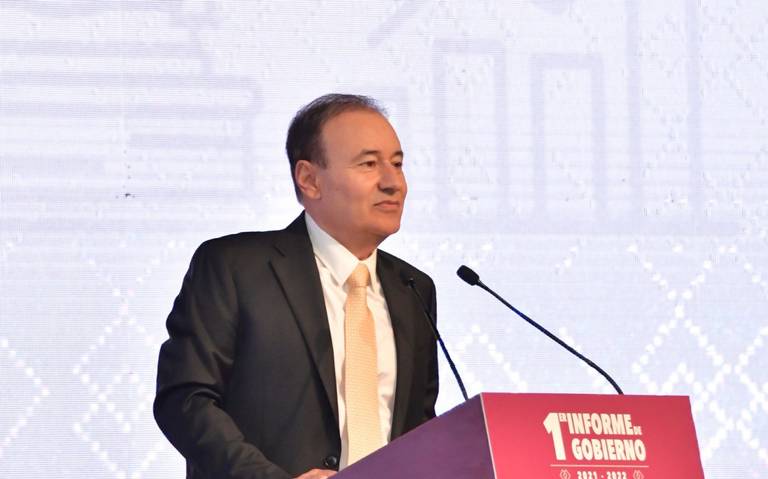 SONORA – Sonora is positioned as the second state with the greatest attraction of foreign investment linked to nearshoring, with US$14 billion announced to land in the state, due to the competitive advantages offered by the state for the installation of international companies, highlighted Governor Alfonso Durazo Montaño.
The Governor mentioned that one of Sonora's main attractions are its natural resources for the generation of clean energy, which play an important role in the country's energy transition through the Sonora Sustainable Energy Plan, and allow international consortiums to look at the state as a destination with potential for economic development.
"The promotion of the state of Sonora as a reliable and competitive destination for foreign investment has allowed large consortiums to see the economic benefits offered by the region, thus contributing to the consolidation of nearshoring in the country and the labor supply for Sonorans," he said.
He explained that, according to a report by Integralia Consultores, between January and the first half of October of this year, 173 investment announcements related to nearshoring have been registered in Mexico, with a value of US$42 billion, and 68% of this amount is concentrated in Nuevo León with 34.8% and in Sonora with 33.8%.
Governor Durazo, pointed out that in addition to the confidence that Sonora exerts on foreign investment, companies that settle in the state will benefit from tax incentives granted by the Government of Sonora in agreement with the federal Ministry of Finance.
"We are proud that Sonora is one of the most attractive states for foreign investment in Mexico. We will continue working to consolidate ourselves as a reliable and competitive destination for the development of companies from all over the world," he concluded.