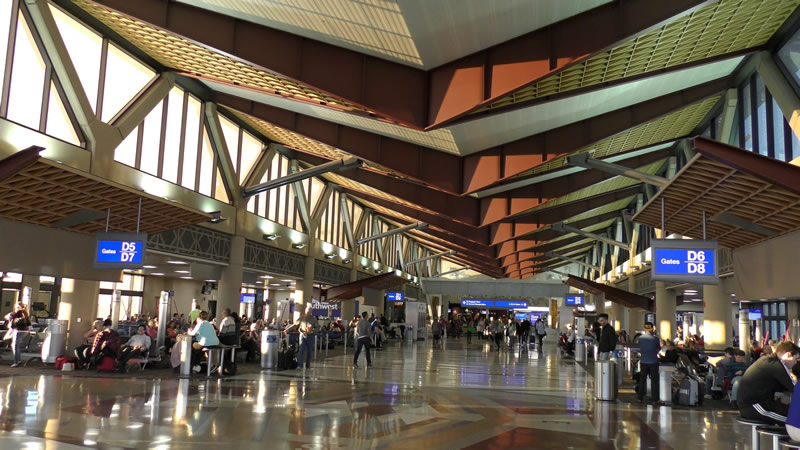 PHOENIX, AZ – Standard and Poor's Ratings Services (S&P) has raised its long-term rating from "A+" to "AA-" for Phoenix Civic Improvement Corporation's (CIC) general airport revenue bonds (GARBs) and has raised its long-term rating from "A+" to "A" for the corporation's GARBs, issued on behalf of Phoenix Sky Harbor International Airport (PHX). 
S&P has also upgraded the "A" rating from "BBB+" for the CIC's rental car facility charge (CFC) revenue bonds, issued on behalf of PHX to finance projects related to the consolidated rental car facility charge (CONRAC). This returns the GARB and CONRAC bond ratings to their pre-pandemic levels. Both credits have stable outlooks.
"This bond rating upgrade reinforces what we already know about Sky Harbor: it is a strong, well-managed economic engine for the area," said Mayor Kate Gallego. "The health and outlook for our airport continues to show how Phoenix has made a resounding recovery from the pandemic."
S&P expects the airport to maintain stable financial results and a strong liquidity position, noting that passenger recovery and boarding trends have been steady, which they believe is sustainable, and they expect the airport's market position will allow it to maintain a strong financial position.
According to the City Council, the ratings reflect the airport's limited competition in the local market and its broad and growing origin and destination base. The ratings also reflect the airport's high quality of financial management and proven track record of meeting, or exceeding, financial targets, as well as the willingness and ability to adjust budget and capital plans to maintain financial strength in times of stress.
"I am incredibly proud of our dedicated City of Phoenix aviation team, which has made it possible for us to successfully recover from arguably the most extreme crisis in modern aviation history," said Director of Aviation Services Chad Makovsky.
Sky Harbor is currently completing the PHX Sky Train® extension to the Rental Car Center and will embark on construction of a new taxiway next year. This is in addition to the completion of a new eighth concourse for Southwest Airlines at Terminal 4, which opened this summer.