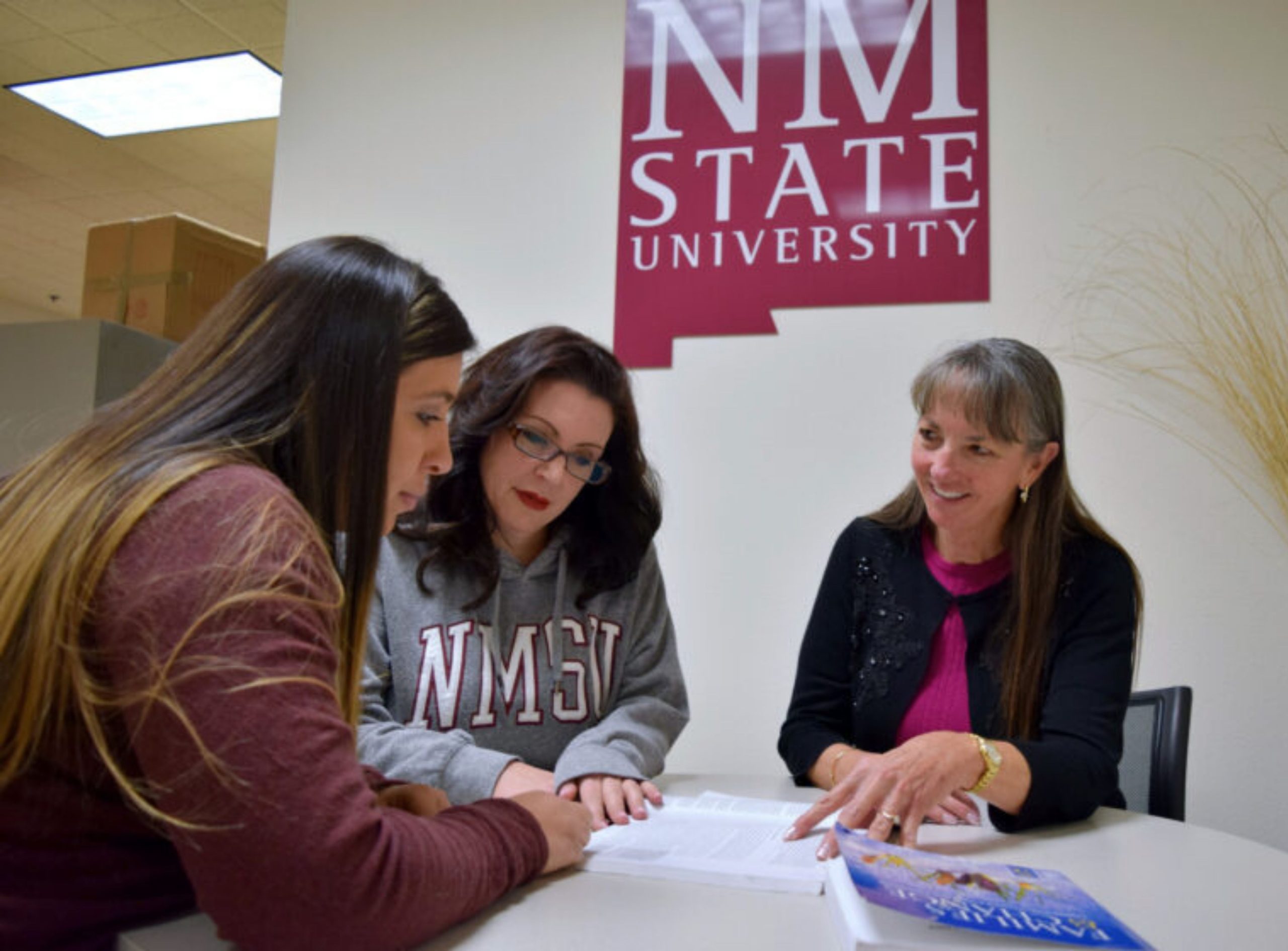 LAS CRUCES, NM – More than 120 New Mexico middle and high school students presented their STEM-related projects during the New Mexico Technology Student Association's (NM TSA) hybrid conference at New Mexico State University (NMSU) in Las Cruces.
The NM TSA is managed through NMSU's College of Engineering, and serves as the state's STEM career technical student organization. At this year's hybrid conference, held March 31-April 1 at NMSU, more than 120 middle and high school students presented their projects and practiced their leadership skills through more than 35 different science, technology, engineering and math competitions. Cloudcroft High School emerged as this year's state champion.
Schools in attendance included Chaparral High School, Cliff High School, Cloudcroft Middle, Los Lunas High School, Newcomb High School, Pecos Cyber Academy, Santa Teresa High School, School of Dreams Academy and Volcano Vista High School.
"TSA is a wonderful career technical education program that offers students opportunities for career-based learning that contributes to a skilled workforce in New Mexico," said Clara Raley, NMSU STEM program manager and TSA state advisor.
Raley noted that this one even added two new events, drone challenge and audio podcasting. "We were so excited to see several new schools join TSA this year, and compete at the state conference, which nearly doubled the number of students competing," she said.
As a national organization of career and technical students, TSA offers member schools more than 73 career-based intracurricular projects for middle and high school students and a virtual leadership curriculum.
Student members complete standards-based experiential projects to develop the skills and knowledge needed to compete at the annual state leadership conference with the opportunity to advance to the national conference in Louisville, Kentucky, in June.
Competitions span many different career clusters, including architecture, audio-visual arts and technology, marketing, education, health sciences, engineering and information technology.