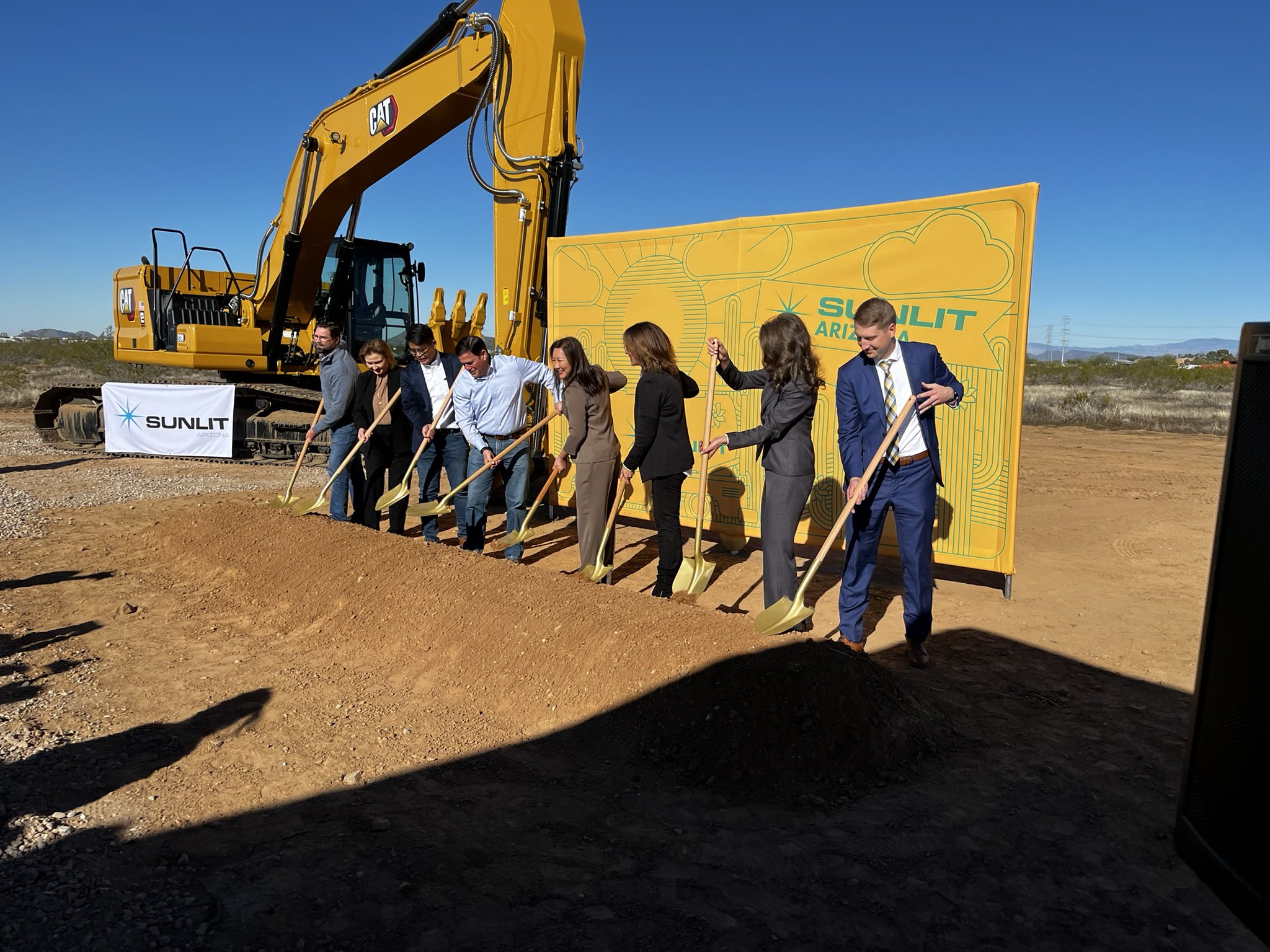 PHOENIX – With a total investment of US100 million, Sunlit Chemical, a leading supplier of semiconductor chemicals based in Taiwan, broke ground for its production plant in the city of Phoenix, Arizona.
This will be the company's first factory in the United States, and as announced, the investment will be made in two phases, with the installation of 900,000 square feet, located on a 17-acre site north of the city of Phoenix, which will be responsible for producing hydrofluoric acid and other industrial chemicals from the beginning of 2023.
The remaining US$50 million for the second phase will be used for feedstock purification, which will be operational by 2025.
"Arizona is proud to welcome Sunlit Chemical's first facility in the United States. The company's investment strengthens the state's semiconductor supply chain and our reputation as a global semiconductor hub," said Gov. Doug Ducey.
During his remarks, the governor heralded a booming Arizona economy that has generated more than 400,000 new jobs since 2015, while the state's unemployment rate has plummeted to 4.1%, the lowest since December 2007.
Sunlit Chemical was founded in 1972, as Taiwan's first manufacturer of hydrofluoric acid and fluoride. The company contributes 75% of the global market share in the production of sodium fluoride in the oral care industry and is one of only two producers worldwide to have obtained U.S. FDA approval.
"Sunlit is thrilled to expand into Arizona and this new milestone marks a commitment to our partners that we are ready to expand our reach beyond Asia and set our sights on the global front," said Bryan Lin, President of Sunlit Group.
Lin noted that the new facility will enable the company to be the leading supplier of high-purity hydrofluoric acid to semiconductor fabs in the United States.
As of 2020, Sunlit's total production capacity is one of the world's leading and will reach 110 thousand global tons by 2024.
Source: MEXICO-NOW Staff