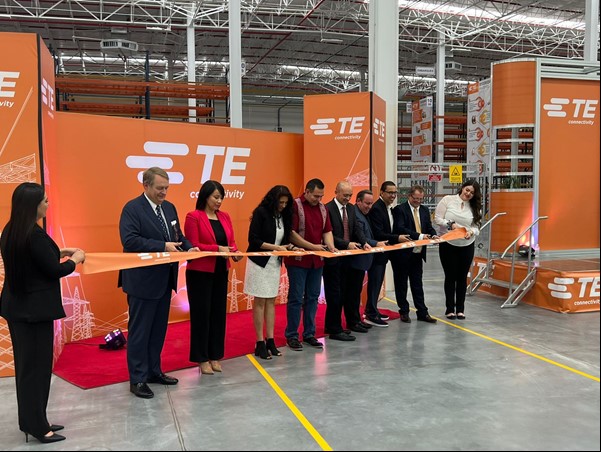 JUAREZ, CHIH – TE Connectivity is expanding its operations with the support of the Industrial Real Estate unit. American Industries® developed a Build-to-Suit (BTS) building, and this expansion is expected to generate approximately 500 new jobs in the area.
The building has an area of 100,000 square meters and is located on Santiago Troncoso Boulevard, in the southeast area of Ciudad Juarez, Chihuahua. This is the company's third facility in this industrial region of Mexico.
In addition, this building was able to connect with the joint inventory building that is also part of TE, creating an organic and continuous growth for its plant.
The inauguration was attended by the mayor of Ciudad Juarez, Cruz Perez Cuellar, as well as TE Connectivity's Plant and Operations Manager in Mexico, Jesus Gerardo Guzman. Also present at the ceremony were TE Connectivity authorities from Germany and the United States, Bart Otten, Bijal Thakkar and Juergen Hauck, as well as the president of INDEX Juarez, Fabiola Luna.
Grupo American Industries® is a privately held Mexican company established in 1976 that has helped more than 250 international companies successfully start and grow their manufacturing and distribution operations in Mexico through its Shelter Management Services and Industrial Real Estate.
Source: TE Connectivity press release