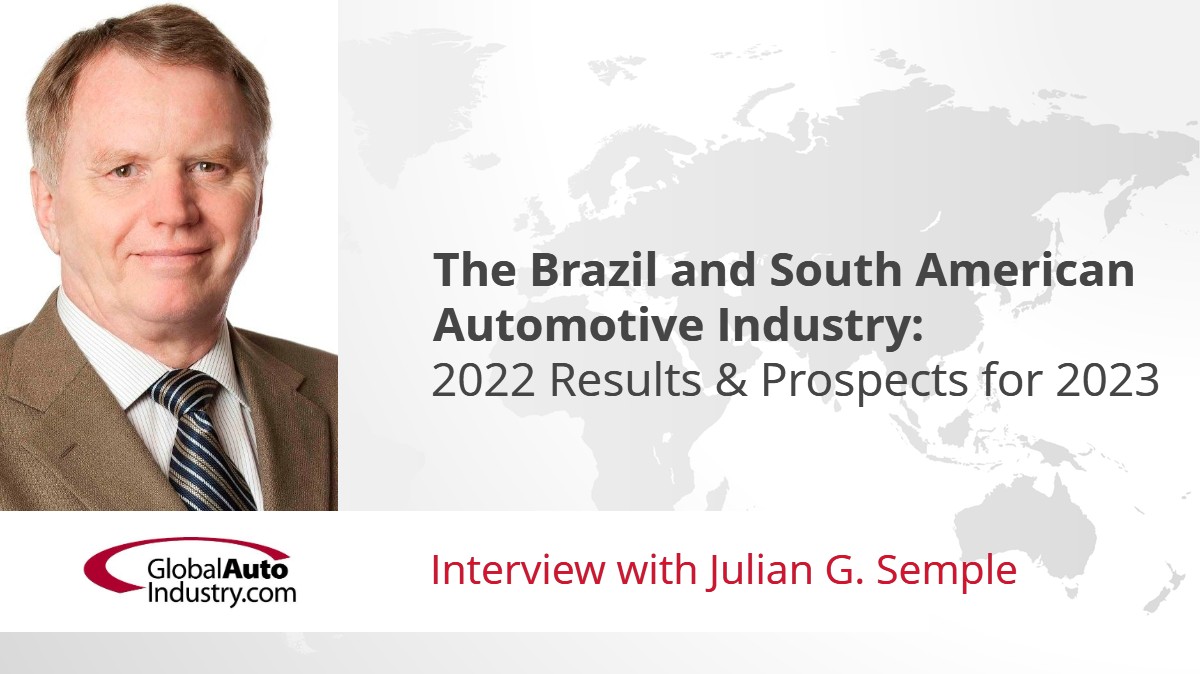 GlobalAutoIndustry.com's latest Audio Interview "The Brazil and South American Automotive Industry: 2022 Results and Prospects for 2023" features Julian G. Semple. Mr. Semple is a Consultant and Manager of Brazil-based CARCON Automotive, and overall Brazilian automotive industry expert.
In the 8-minute Audio Interview, Mr. Semple discusses these questions:
How did the Brazilian automotive industry perform in 2022 regarding production and sales, and how did they compare against pre-pandemic figures?
Who are the top 4 auto market countries in South America in 2022? What are auto sales perspectives for those countries in 2023?
What are the major issues the Brazilian auto industry is currently facing?
What about the Brazilian economy, what is the perspective for 2023?