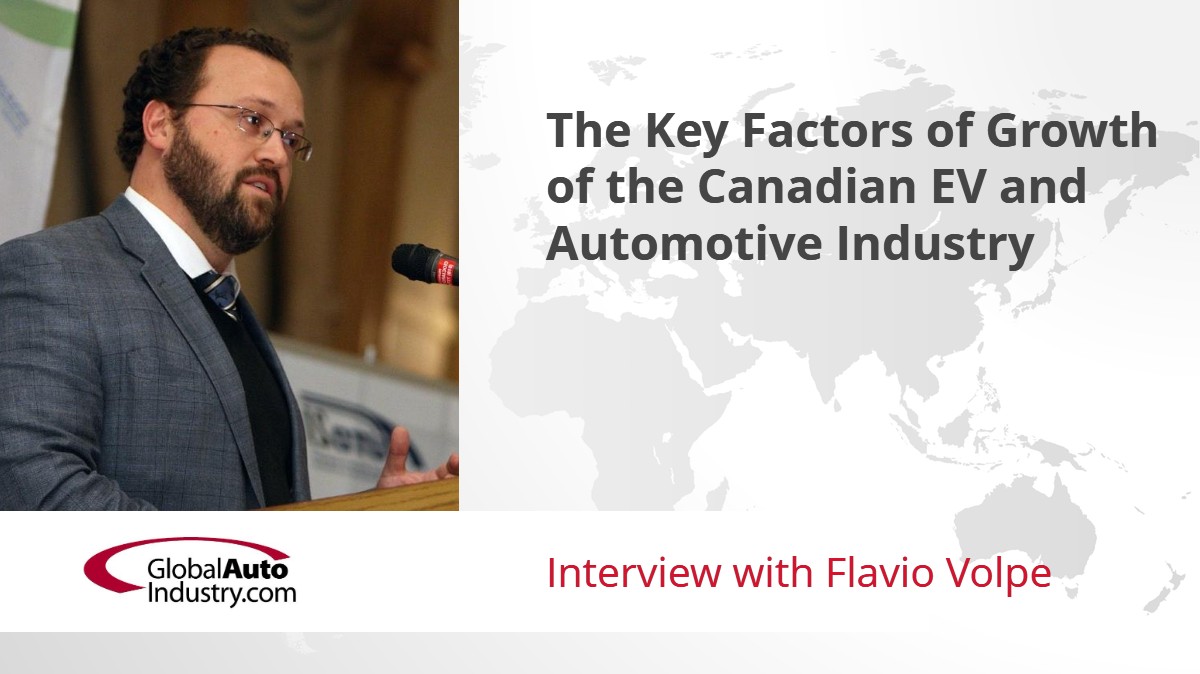 GlobalAutoIndustry.com's latest Audio Interview "The Key Factors of Growth of the Canadian EV and Automotive Industry" features Flavio Volpe. Mr. Volpe is President of APMA – The Canadian Automotive Parts Manufacturers' Association. He is an internationally recognized champion of Canada's automotive industry. He proudly leads the APMA – representing OE suppliers to the worldwide automotive industry. Working closely with officials in Ottawa, Washington and Mexico City during the 2017-19 NAFTA renegotiations, he led the effort to secure an unexpected and unprecedented increase in Regional Value Content for Canadian automotive suppliers in the new USMCA.
In the 18-minute Audio Interview, Mr. Volpe discusses these questions:
A Bloomberg report last week stated that Canada is ranked at number two amongst countries' EV supply chains. What underpins that evaluation?
Over the last 18 months five OEMs and two major battery companies have invested an unprecedented $16 billion in Canadian production. This reverses a 20-year trend. What happened?
The Canadian government has set a target of 100% zero emission vehicles sales by 2035. Is that ambitious or impossible?
APMA is building a concept prototype called Project Arrow. It's scheduled to be revealed at CES in eight weeks. What is the point of building it? Why is a trade association making a car?