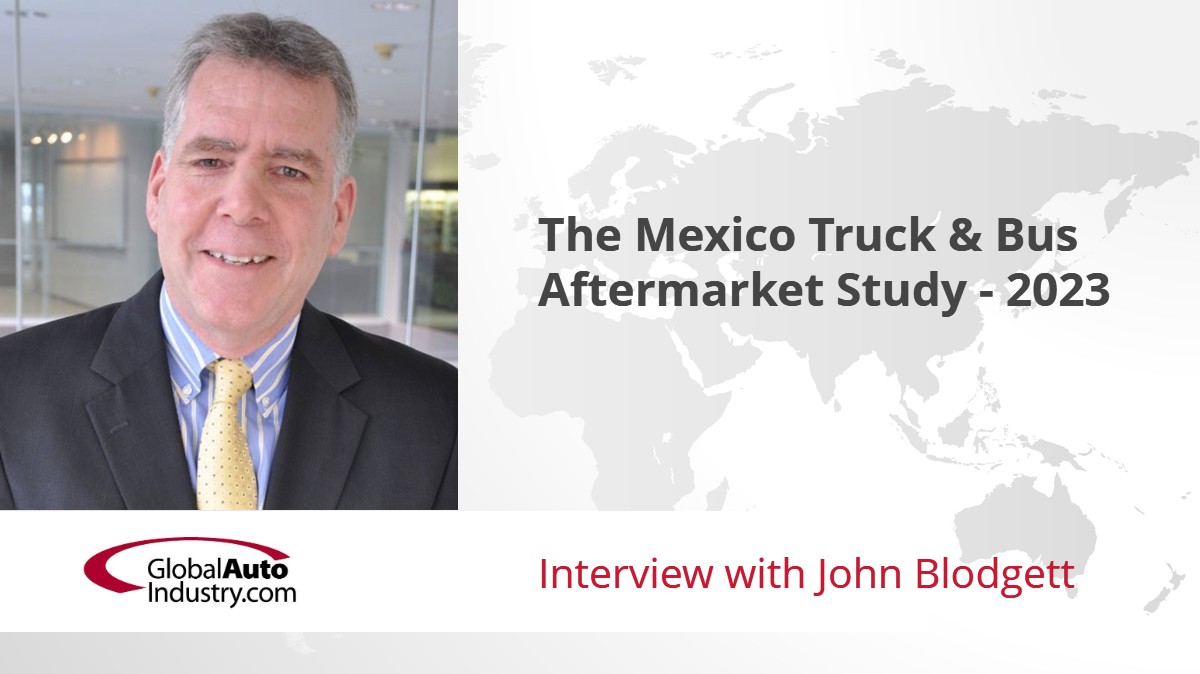 GlobalAutoIndustry.com's latest Audio Interview "The Mexico Truck & Bus Aftermarket Study – 2023" features John Blodgett. Mr. Blodgett is Vice President, Sales and Marketing with MacKay & Co. Prior to MacKay, John worked for John Fluke Manufacturing, Gould Electronics and Syracuse Supply Company (a Caterpillar Dealer). He is a regular speaker at industry events and has presented at AASA (Automotive Aftermarket Suppliers Association) Technology Conference, HDAD (Heavy Duty Aftermarket Dialogue), HDAW (Heavy Duty Aftermarket Week), among a number of other industry events.
In the 9-minute Audio Interview, Mr. Blodgett discusses these questions:
What is MacKay & Company's history of research completed on Mexico?
What is the size of Mexico medium and heavy aftermarket?
What differences are there between Mexico and U.S.?
What changes have you seen in Mexico Aftermarket over time?