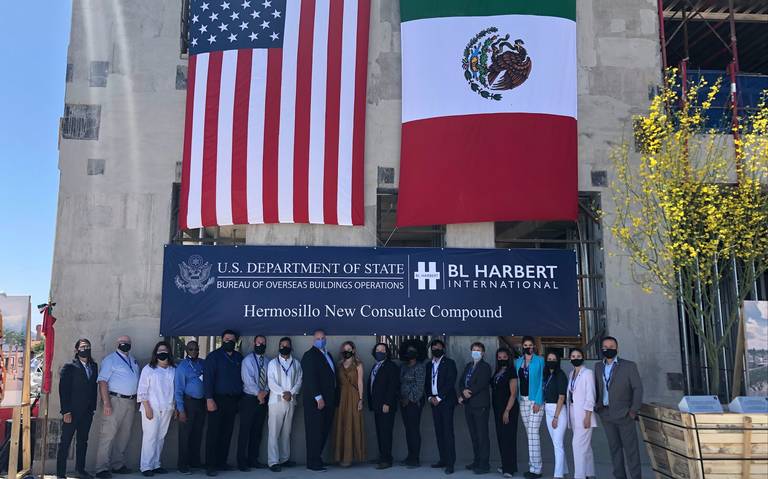 HERMOSILLO – The U.S. Consulate General in Hermosillo celebrated the conclusion of a new stage in the construction of its new building in the city, where an official ceremony marked the moment when the highest point of the building was completed.
The organization thanked Sonora's public servants who were present to celebrate what is considered a step forward in the bilateral relationship on both sides of the border.
Started in May 2019 with an investment of US$230 million, the new Consulate is being built by Richard+Bauer Architects and is scheduled to be completed next year.
This new building will also be a breakthrough for the city in environmentally friendly architecture, having the incorporation of plants resistant to the Sonoran climate as an important part of its planning, in order to reduce water consumption in the complex. Solar panels and rainwater harvesting systems will also be installed.
The project is part of a US$1.5 billion strategy to modernize the infrastructure of U.S. headquarters in Mexico, including the construction of seven new consulates and a new embassy.
Source: EL Sol de Hermosillo