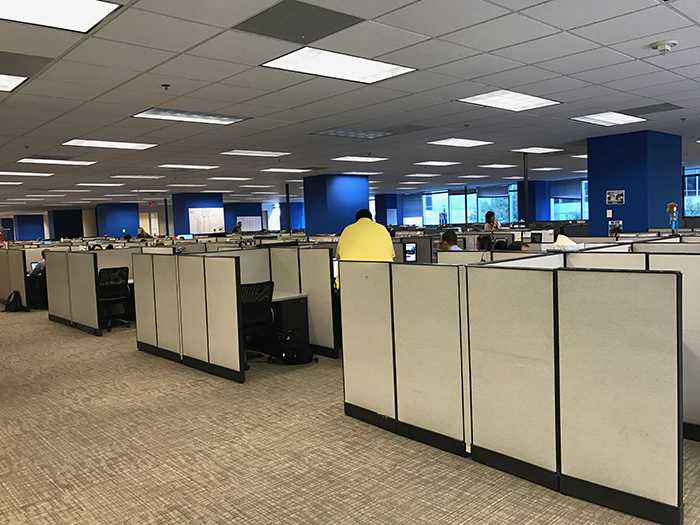 PHOENIX, AZ – Digital marketing firm Townsquare Interactive reported that it is expanding to its second location, opening a 5,393-square-foot office space at One Renaissance Square in downtown Phoenix this month.
The company plans to move into a permanent 11,875-square-foot space at Two Renaissance Square by the end of February 2023, which it hopes will attract hundreds of jobs to the area.
The company currently has 30 employees in a temporary office at 2 N. Central Ave. and plans to double that number by the end of the year with the proposed addition of hundreds of employees to its Phoenix workforce over the next two years, in addition to the more than 700 employees at its Charlotte, N.C., headquarters.
"Our expansion into Phoenix is a major milestone for our company. Our customers are located in all 50 states, including 51% located outside of the Eastern Time Zone, so we saw the potential for growth in the West and will be able to better serve our customers by increasing our footprint here," said Tim Pirrone, president of Townsquare Interactive.
Townsquare Interactive will collaborate with nearby universities, such as Arizona State University, Northern Arizona University and the University of Arizona, to foster relationships and connect motivated students with employment opportunities, developing a talented workforce to meet their needs.
That company is part of the digital marketing division of Townsquare Media, one of the nation's largest media companies with 357 local radio stations in 74 mid-sized markets and more than 50,000 clients nationwide.
Since opening its doors in 2012, Townsquare Interactive has combined innovative technology with a team of industry-leading experts in search engine optimization (SEO), copywriting, website design, social media, mobile optimization and reputation monitoring to create a total web presence for small businesses.
The company has expanded its client base to over 29 thousand small business owners in less than a decade and continues to pride itself on established relationships and creating a customized marketing plan tailored to each client's goals.