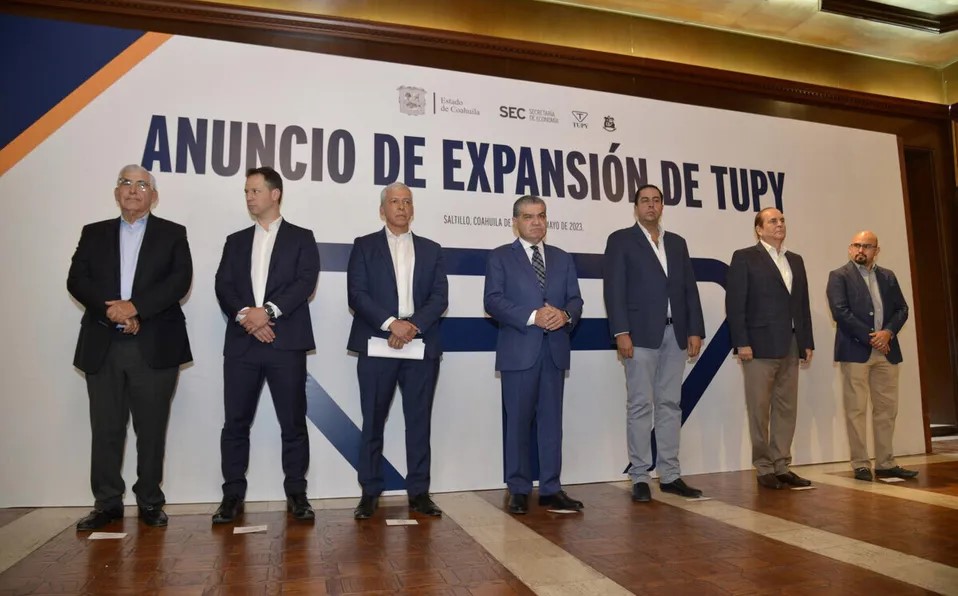 COAHUILA – The Brazilian company Tupy, announced an investment of US$37 million for its expansion in the southeast region of Coahuila in Mexico.
According to company executives, the expansion is expected to generate around 250 jobs. Tupy is also expected to increase its production of metal engine parts by 25%.
Tupy is engaged in the manufacture of gasoline engines and their parts for automotive vehicles, as well as in the development and production of cast structural components of high geometric and metallurgical complexity.
"It is good news for Ramos Arizpe, but the truth is that the southeast region is strengthened with this investment. For us there is great satisfaction for the companies that are already here and for those that decide to expand here in Coahuila," commented the governor, Miguel Angel Riquelme.
According to the governor, the expansion of the machining plant will consist of a construction of more than 5,000 square meters, who also pointed out that with the announcement of Tupy, 27 companies have arrived in Coahuila so far this year.
The Brazilian multinational develops and produces structural components in cast iron of high geometric and metallurgical complexity. These engineering solutions are applied in the transportation, infrastructure, agribusiness and energy generation sectors and contribute to people's quality of life by promoting access to health, basic sanitation, drinking water, food production and distribution, and global trade.
According to company information, its production is concentrated in Brazilian plants in Betim/MG and Joinville/SC, and abroad in the cities of Aveiro, Portugal, Saltillo and Ramos Arizpe. It also has sales offices in Brazil, Germany, Italy and the United States.
Globally, the company has more than 19,000 employees and recorded 10.2 billion euros in total revenues in 2022.