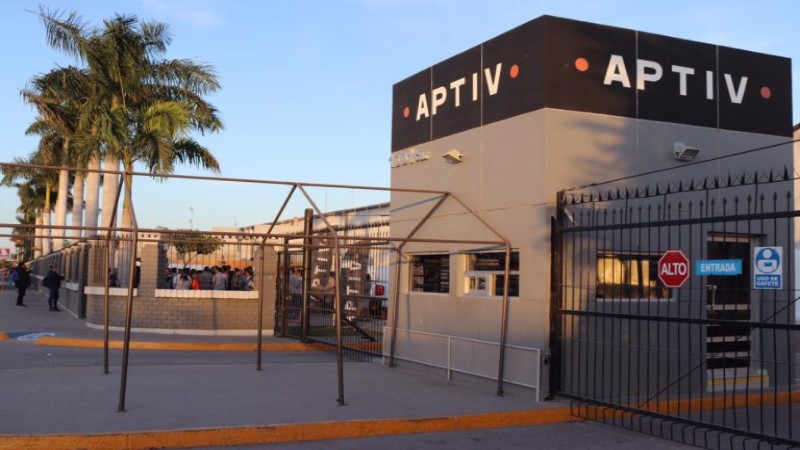 JUAREZ, CHIH – Two Mexican engineers from Aptiv in Ciudad Juárez, Luis Figueroa and Ricardo Gómez, were nominated among more than 20,000 engineers worldwide to receive the "Rising Star" Award, a category of the Aptiv Innovation Awards, whose theme this year is "dreamers, innovators and agents of change".
Luis Figueroa, a graduate of the Instituto Tecnológico de Ciudad Juárez and talent of the Technical Center of Mexico, and Ricardo Gómez, a graduate of the Tecnológico de Monterrey who is part of the Product Design team in Nuremberg, Germany, are nominated for the award, which rewards those who transform the future through the invention of products and solutions that make possible a safer, greener and more connected mobility.
The Aptiv Innovation Awards are one of the most prestigious forms of recognition within the company. It is the pinnacle of engineering success for the technical community. This annual recognition honors the best of that community: those who have played a key role in strengthening the company as a technology leader by helping to solve the world's toughest challenges.
Each year this celebration is held to recognize the talented engineers and leaders whose contributions to technology, process and product contribute to Aptiv's mission to continue to be the global technology leader that solves mobility challenges with safe, green and connected solutions.
Finalists in 3 major categories will be announced in a live broadcast from Shanghai, China on September 22.
One of those categories is Rising Star, an award that recognizes rising young leaders who dream big and are part of the next generation of innovators.
Another is Team Innovation Award, which recognizes the most innovative technological solutions made in multidisciplinary and multicultural teams.
As well as Innovator of the Year, an award that recognizes the innovator whose achievements have contributed to the company, our industry and the world and who has proven to be a visionary leader with innovative solutions to position Aptiv as a technology leader.
Of the 22 Rising Star candidates nominated by their own leaders, including the two Mexicans, eight nominees will be announced and then three will receive the award at the Awards Ceremony to be held simultaneously live from Wuppertal in Germany and Troy in the United States on October 13.
This year, 6 candidates were received for Innovator of the Year, of which 3 will be nominated and only one will be the winner. In addition, 67 teams proposed their projects, of which 8 will be finalists and 3 will win the award.
During the awards ceremony on October 13, there will also be a hall of fame induction celebration for 12 new innovators and the awarding of 6 promotions to gold, silver and bronze levels.