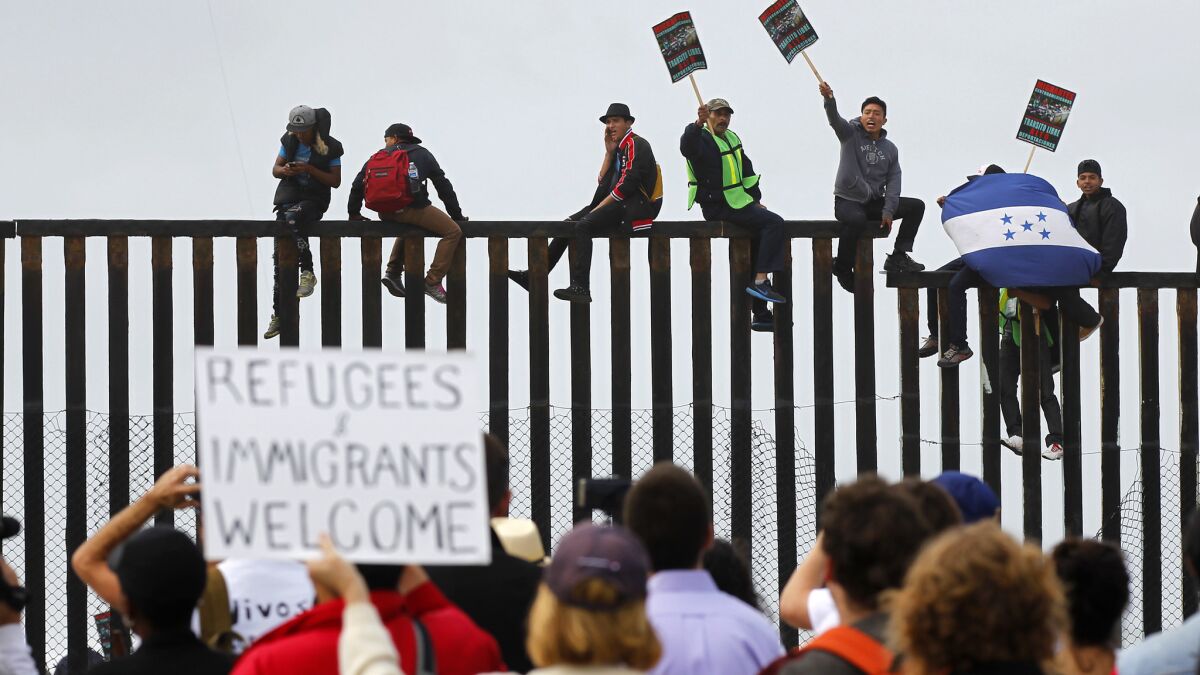 UNITED STATES – The Department of State and the Department of Homeland Security (DHS) announced new measures to continue to reduce irregular migration in the Western Hemisphere, significantly increase legal routes for protection, and facilitate the safe, orderly, and humane processing of migrants.
This is in anticipation of the elimination of Title 42 on May 11 at 11:59 pm. The U.S. government announced that once Title 42 is terminated, it will return to the use of Title 8 immigration authority to expeditiously process the removal of individuals who entered the United States irregularly.
The return to Title 8 is expected to reduce the number of repeat attempts over time, which increased significantly under Title 42. Individuals who cross into the U.S. at the southern border without authorization or without having used a legal route, and who have not made an appointment to report to a port of entry, will be ineligible for asylum under a new proposed rule, absent an applicable exception.
The announced measures will be implemented in close collaboration with regional partners, including the governments of Mexico, Canada, Spain, Colombia and Guatemala, according to Secretary of State Antony Blinken.
The measures announced include harsher consequences for not using legal routes. To avoid penalties, individuals were invited to use legal routes such as using the CBPOne application to obtain an appointment to present themselves at the port of entry.
In addition, new family reunification processes are being considered for El Salvador, Guatemala, Honduras and Colombia. The Department of Homeland Security is also modernizing existing family reunification processes for Cuba and Haiti. Once finalized, they will allow approved individuals with family-based petitions to enter the United States on a case-by-case basis.
Also, the number of refugees from the Western Hemisphere will double. The United States is committed to welcoming thousands of additional refugees as part of the Los Angeles Declaration for Migration and Protection.
The United States will continue to accept up to 30,000 individuals from Venezuela, Nicaragua, Cuba and Haiti each month as part of the expansion of this humanitarian program announced earlier this year. Border encounters of these nationalities dropped when DHS expanded these programs.
It was also reported that regional processing centers will be opened in the hemisphere to facilitate access to legal routes. In a historic move, the United States and other co-signatories to the Declaration of Los Angeles announced the establishment of regional processing centers in key locations to reduce irregular migration and facilitate safe, orderly, humane and legal routes in the Americas. The first centers will be established in several countries, including Colombia and Guatemala. Individuals in the region will be able to make an appointment on their phone to attend the nearest center before traveling, have an interview with an immigration specialist, and if eligible, be processed for a legal route to enter the United States, Canada and Spain.
An aggressive anti-migrant smuggling campaign will also be launched in the Darien. Panama, Colombia and the United States reached a historic agreement to launch a 60-day campaign to address unprecedented migration through the dangerous corridor.
DHS reported that it will significantly increase its air and ground transportation capabilities to quickly remove migrants when applicable, or transport migrants to less congested sectors of the border to expedite immigration enforcement processes. DHS also released an additional $15 million for its Case Management Pilot Program that provides voluntary case management and other services for foreign nationals to increase compliance with court dates and expedite processing times.