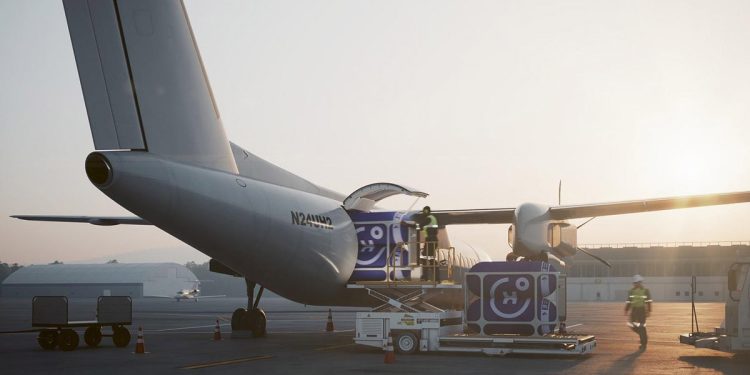 NEW MEXICO – Universal Hydrogen, a company dedicated to reducing the climate impact of air travel, will build a new manufacturing and distribution center in New Mexico, with the goal of hiring hundreds of employees in Albuquerque.
The Economic Development Department (EDD) reported that the company selected a 50-acre site northeast of the passenger terminal at Albuquerque International Airport to manufacture and distribute its hydrogen storage modules, assemble aircraft retrofit kits, perform aftermarket maintenance services, and manage administrative activities.
The location includes access to a runway and possible future reclamation of a rail spur south of the Sunport, EDD said.
With the above, New Mexico is intended to be at the center of the company's mission to decarbonize hard-to-reduce greenhouse gas emissions in aviation, ground transportation and heavy industry to help the U.S. meet Paris Agreement goals. The company also has facilities in California and Washington, as well as in Toulouse, France.
Universal Hydrogen will spend one to two years planning and building its New Mexico facility, with the goal of beginning full-scale manufacturing in 2024. In addition, it plans to invest more than $254 million in the state and intends to hire 500 employees over the next seven years, including highly skilled engineers and composites technicians.
In addition, the State of New Mexico pledged $10 million from the Local Economic Development Act (LEDA) job creation fund, while the City of Albuquerque will act as fiscal agent and is considering additional funding from its local economic development fund.
The construction project alone is expected to generate more than 1,200 jobs, and the manufacturing and distribution center is expected to have an economic impact of more than $700 million over the next 10 years.
Financial assistance is pending support from the Albuquerque City Council and will be paid as Universal Hydrogen reaches economic development benchmarks agreed to in a pending Project Participation Agreement. In addition, the company is also pursuing federal programs to help expand its manufacturing and production capabilities.
Universal Hydrogen has signed a letter of intent with the City of Albuquerque for 50 of the 80 acres formerly occupied by a north/south runway that was decommissioned in 2012. For the past several years, the Department of Aviation's Business Development Division has been marketing the shovel-ready site to aviation, aerospace, and R&D companies.
Universal Hydrogen is uniquely positioned to address the aviation hydrogen value chain for both fuel delivery and hydrogen-powered aircraft. The company uses proprietary capsules that store hydrogen safely during transit and serve as modular tanks that are loaded directly onto aircraft. This technology will serve as the basis for a logistics network that can move hydrogen from production facilities to airports through existing transportation infrastructure, eliminating the need for costly new pipelines, tanker trucks and hydrogen storage facilities.
The company is also developing powertrain conversion kits to retrofit existing regional turboprop aircraft, such as the Dash 8-300 and ATR 72, to fly on hydrogen. So far, it has signed agreements with 11 airlines to retrofit nearly 100 regional aircraft with the goal of obtaining FAA certification and entering commercial service in 2025.
Source: MEXICONOW Staff