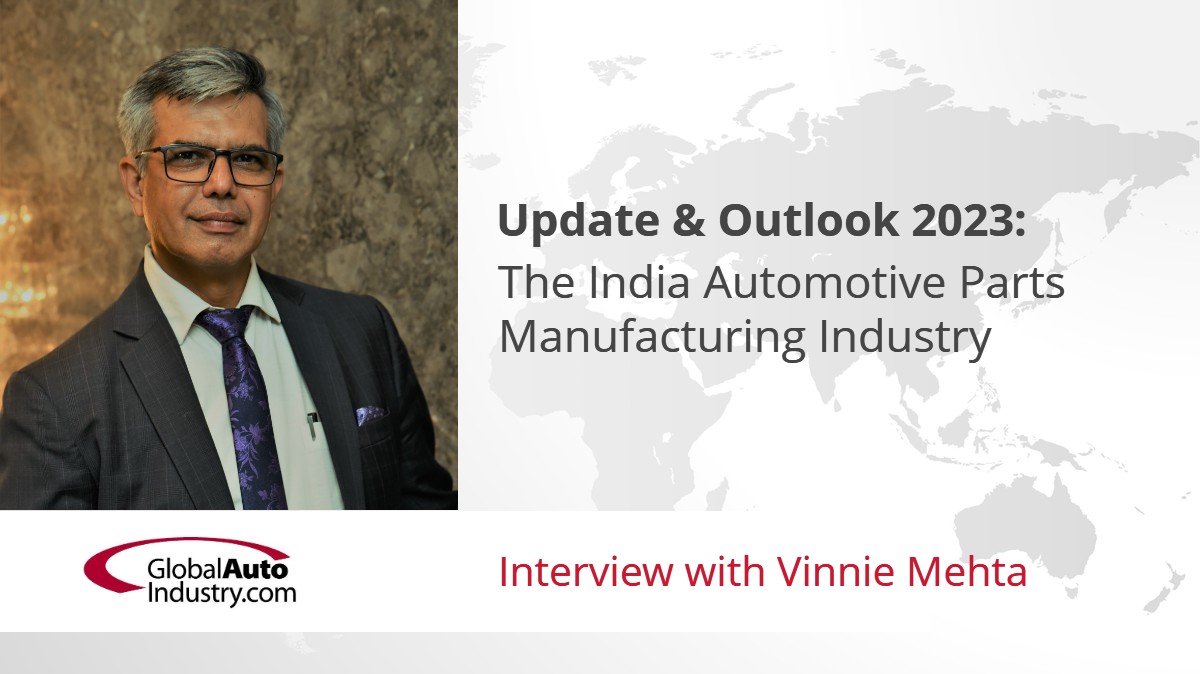 GlobalAutoIndustry.com's latest Audio Interview "Update & Outlook 2023: The India Auto Parts Manufacturing Industry" features Vinnie Mehta. Mr. Mehta is Director General of ACMA, the Automotive Component Manufacturers Association of India. Its membership of over 850 manufacturers contributes more than 85% of the auto component industry's turnover in the organized sector.
In the 20-minute Audio Interview, Mr. Mehta discusses these questions:
Last year witnessed one of the best performances from the Indian automotive industry. Please share with us a perspective on the Indian auto industry, and how do you see the industry performing in the short to medium term.
Clearly the Indian market is driving consumption of vehicles, how are you seeing the performance of the Indian components manufacturers in this backdrop?
The world is moving towards cleaner vehicles, how is India progressing on this front?
Do you have any final thoughts?