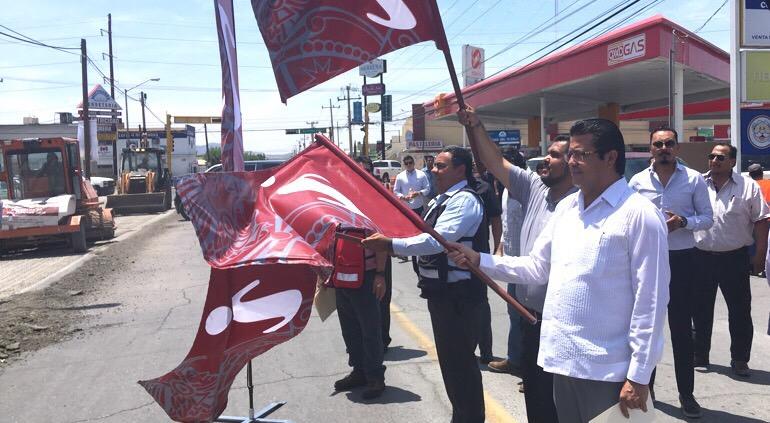 CIUDAD JUAREZ – The mayor of Juarez gave the green light for the start of the re-paving works in Simona Barba Street, in Ciudad Juarez, a section that includes Plutarco Elías Calles Street, as well as López Mateos Avenue and Valentín Fuentes Avenue.
"There will be a total of 25,000 square meters in which they will apply the traditional milling technique and then five-centimeter asphalt layer", stated the mayor Armando Cabada Alvídrez.
This is part of the rehabilitation of six main roads in Ciudad Juárez with an investment of US$1.3 million and 250,000 square meters served.
"They are very old roads with a long time with no maintenance," pointed out Cabada
Source: Puente Libre