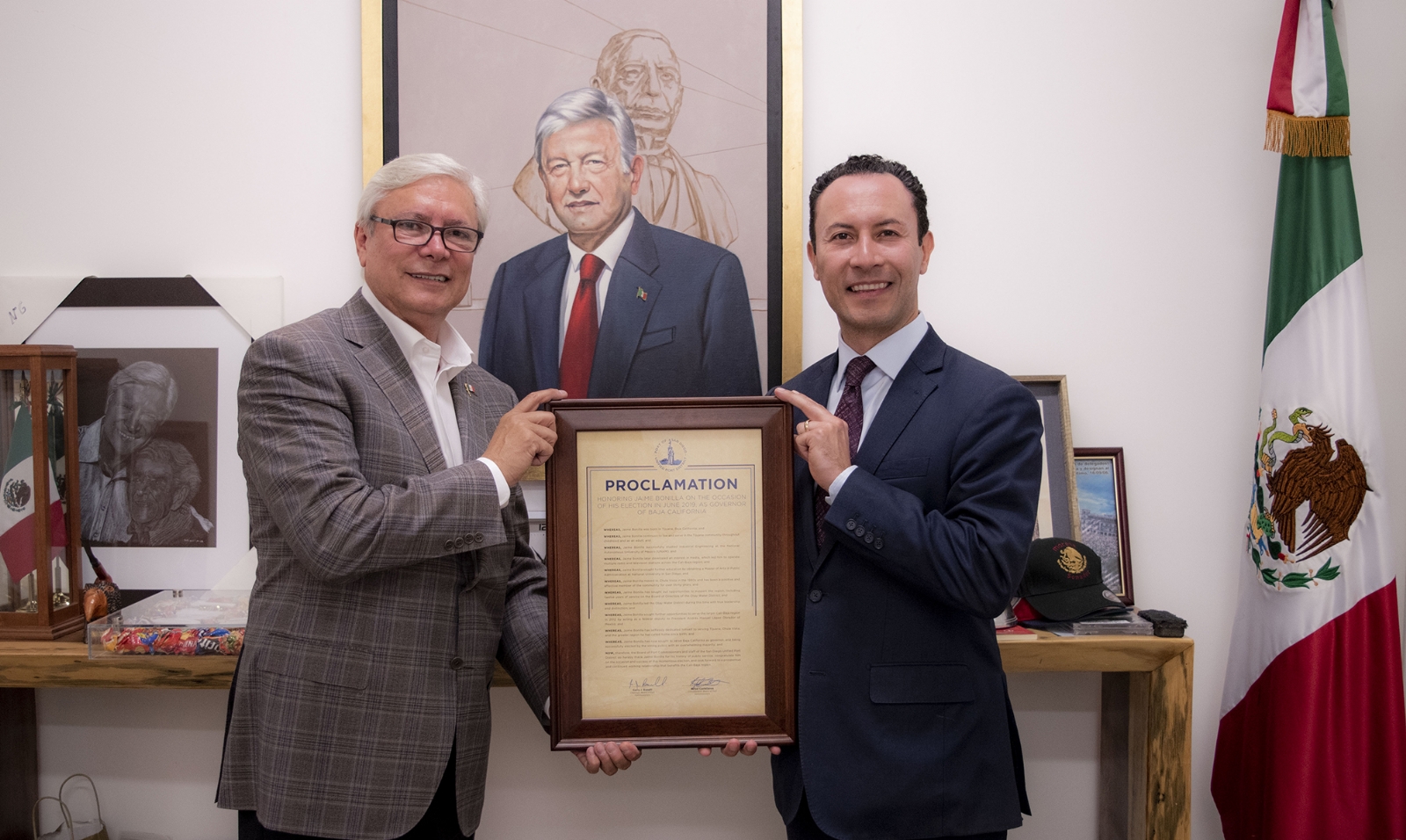 TIJUANA – With an investment of US$15 million, the government of the county of San Diego, California, will join the initiative of the elected governor of Baja California, Jaime Bonilla Valdez, which consists of the installation of rain infrastructure and treatment plants to re-lead sewage runoff and eliminate high levels of pollution of the beaches that both states share.
The elected governor met with commissioner of the port of San Diego, Rafael Castellanos, with whom he addressed various regional issues, some issues arising from his campaign commitments to decontaminate a wide stretch of beaches from La Mision, Playas de Rosarito, Tijuana, and from Imperial Beach, across the border.
Rafael Castellanos, an official of the government of San Diego, reported that Baja California has US$15 million and the development of 15 projects to add them to the task that the future government will be ending the pollution that has been growing for years without due attention of the government of Baja California.
In the cooperation agreement, the issue of wastewater that runs through the Tijuana river pipeline emerged, as well as the regulation of the importation of tires that in many cases derive from smuggling, and its final disposal comes to contribute negatively in the environment of the region.
Source: PSN en Linea