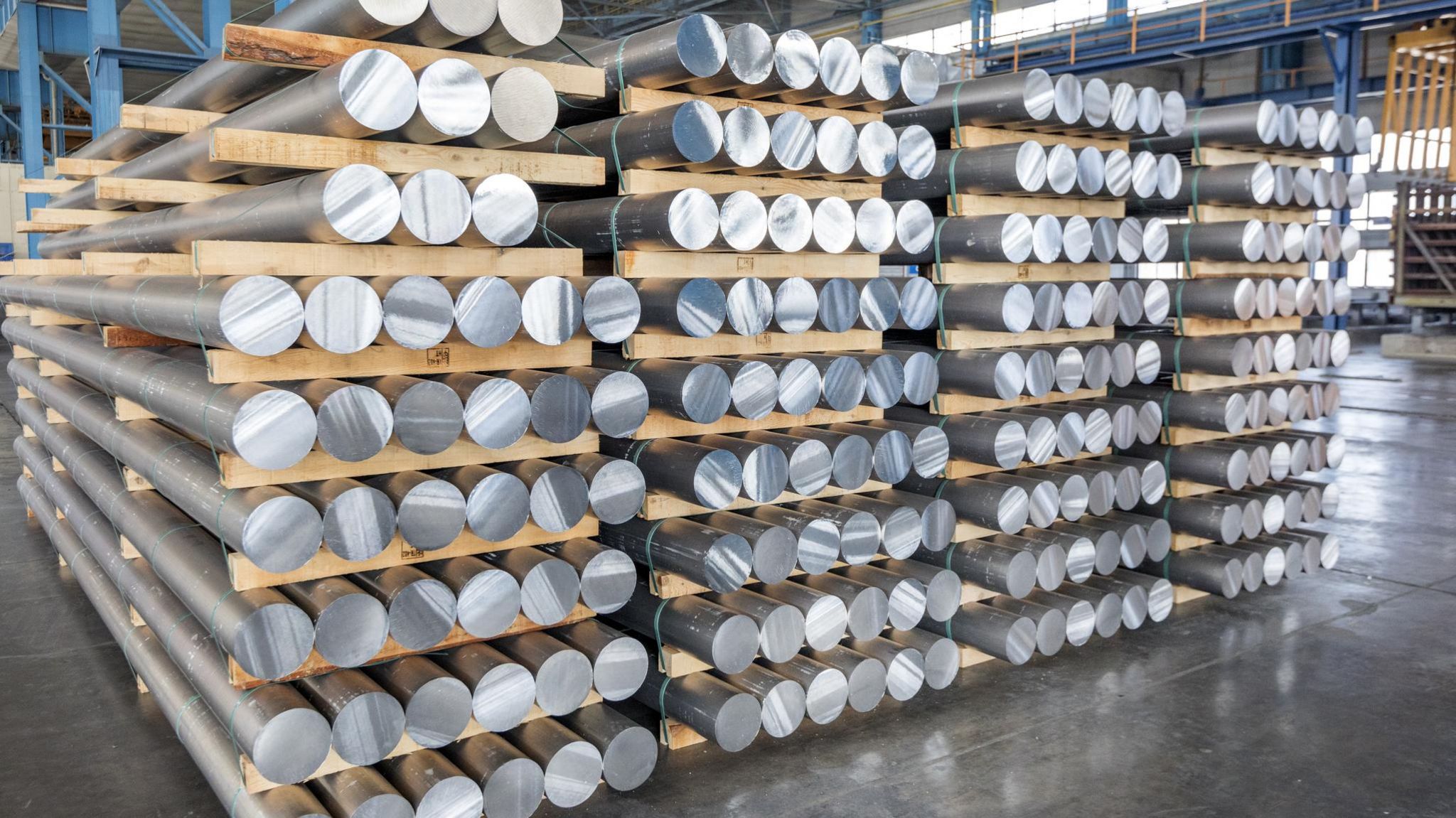 NEW MEXICO – New Mexico Governor Michelle Luján Grisham announced that an equity investment group has committed to create more than 950 jobs and invest more than $2 billion in the construction of an aluminum can rolling mill and recycling center in Valencia County.
The group signed a letter of intent to acquire a 1,300-acre site in Los Lunas, with construction to begin in late 2023 and manufacturing in 2026. The facility would be powered by 100% renewable energy from PNM and would have the capacity to manufacture up to 1.3 billion pounds of aluminum per year, with plans to ensure 85% recycled content when the factory is fully operational.
Louisville-based Manna Capital Partners is a private investment firm whose founding partners are Ulysses L. "Junior" Bridgeman and Kevin R. Attkisson, who will lead the project, build and operate the plant. Ball Corporation, a leading global supplier of recyclable beverage containers, will enter into a long-term supply agreement and also intends to take a minority equity position.
Manna chose New Mexico in part because of its competitive business climate, its proximity to a transportation network that includes rail service, the growth of can manufacturing facilities in the southwestern United States, and Governor Lujan Grisham's commitment to sustainable energy.
The State of New Mexico pledged $5 million from its Local Economic Development Act (LEDA) job creation fund to support the project, with assistance paid as the manufacturer reaches economic development benchmarks, to be determined in a Project Participation Agreement.
The jobs will pay an average of $68,000 per year and the project is expected to have an economic impact of $3.4 billion over 10 years.
The Albuquerque Regional Economic Alliance (AREA) received the company's initial application, and subsequently played a key role in the site selection process and provided key investor assistance.
Worldwide demand for aluminum cans is expected to experience strong growth over the next decade. From wine to mineral water to energy drinks. The plant plans to be one of the most environmentally friendly, efficient and highest quality suppliers of this product in the United States.
The town of Los Lunas is also assisting the manufacturer with the issuance of industrial revenue bonds and will act as fiscal agent. The project is also eligible for a refund of a percentage of the gross receipts tax it spends on construction under a 2021 law signed by Governor Lujan Grisham that allows a portion of construction-related gross receipts tax to be refunded to businesses for large, significant job-creating projects.
Public Service Company of New Mexico will work closely with Manna throughout the process to ensure that renewable energy goals are met. The manufacturing process will require more than 500,000 megawatts of electricity per year.
Source: MEXICONOW Staff