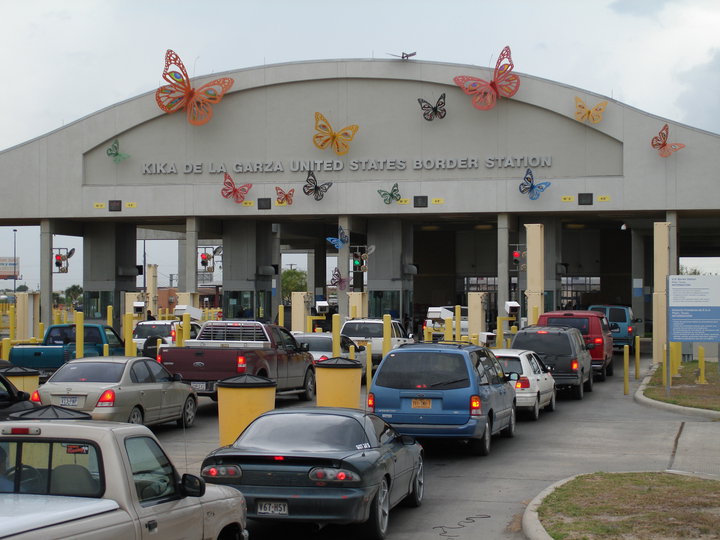 PHARR – An expansion project of the Pharr-Reynosa International Bridge leading into South Texas is expected to add dozens of new inspection stations and increase the processing of commercial vehicles, particularly agricultural trucks that bring in tons of produce for U.S. consumption each year, federal and local officials announced.
U.S. Customs and Border Protection, the General Services Administration, and the City of Pharr announced the formation of a public-private partnership that is expected to significantly boost commercial agriculture processing at the nation's busiest land port for agricultural processing.
The agency explained that in 2019, the port processed about 1,800 commercial trucks carrying US$13 million worth of agricultural goods daily, which amounted to about 15% of all fresh produce imported into the United States that year.
The US$40 million expansion project includes the construction of a new 10,000 square-foot agriculture inspection and training facility to help CBP agriculture specialists perform on-site inspections, testing, and to learn the latest methods.
Twenty-four new inspection bays are to be built, 13 outfitted with cold-storage units to prevent produce from spoiling in the intense South Texas heat.
"With the continued increase of imports from Mexico, especially produce-related commodities, that require an inspection from our agriculture specialists, having these additional dock spaces will have a significant positive impact on our ability to expedite the processing time and get shipments on their way into U.S. commerce," Port Director Carlos Rodriguez said.
Despite the COVID-19 pandemic, the bridge actually saw an increase in commercial traffic in August of about 11% from the previous year.
The project is part of the CBPs Donations Acceptance Programs, which allows the federal agency to accept donations of land or money for certain projects.
In December 2015, the City of Pharr submitted a formal proposal under the CBP Donations Acceptance Program for upgrades to the port.
Source: Border Report