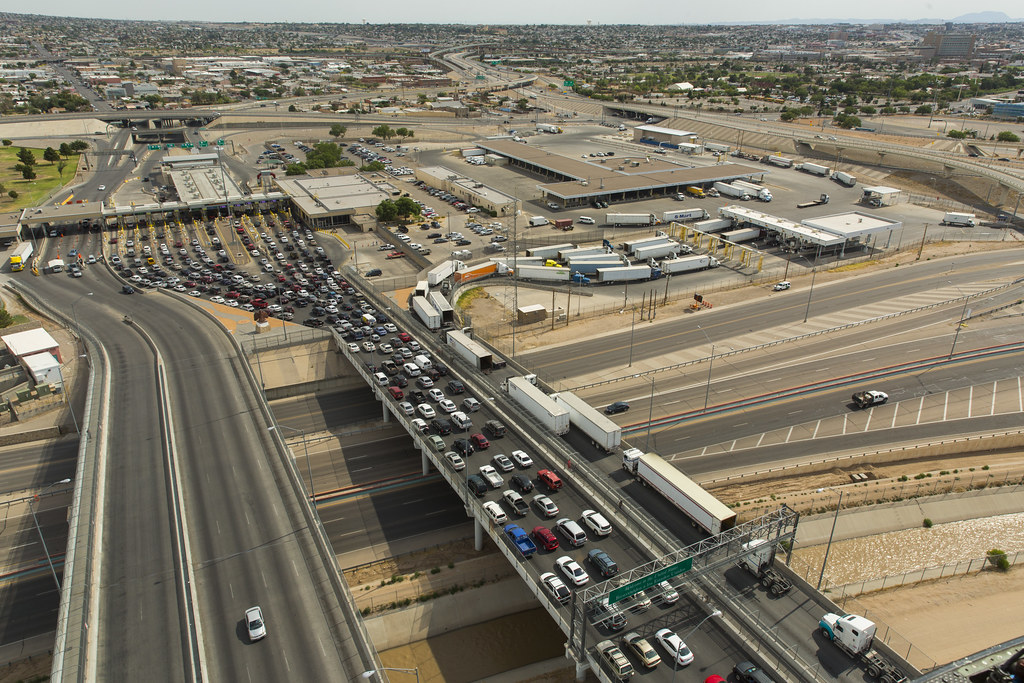 EL PASO, TX – More than US$600 million will be allocated for the expansion and modernization of the Bridge of the Americas in El Paso, Texas, according to Congresswoman Veronica Escobar.
According to the Congresswoman from Texas' 16th district, the General Services Administration (GSA) has transmitted to Congress plans to expand and modernize the port of entry through the Bipartisan Infrastructure Infrastructure Infrastructure Act for site acquisition, design and construction of facilities.
"El Paso's economic prosperity and the strength of our national supply chain is based on the trade that flows through our outdated land ports of entry. Thanks to the Bipartisan Act the much-needed modernization of the Bridge of the Americas will be fully funded," Escobar said.
The Infrastructure Act was signed into law by President Joe Biden on Nov. 15, 2021, and includes more than US$3.4 billion to upgrade technology, reduce wait times and reduce the carbon footprint of land ports of entry across the country.
Earlier this month, Congresswoman Escobar sent a letter to GSA Administrator Robin Carnahan urging her to give full and fair consideration to investing new funds from this bill in El Paso's land ports of entry.
The announcement comes on the heels of U.S. Ambassador to Mexico Ken Salazar's visit to the Ciudad Juarez border, where the critical need for investment in regional land ports of entry was discussed.
The Bridge of the Americas was built in 1967, and currently processes private vehicle, pedestrian, and commercial traffic; in 2021 it experienced more than 3.8 million crossings. According to a feasibility study completed in November 2018, a 5-year plan project was proposed at an estimated cost of US$699.3 million.
Source: MEXICONOW Staff