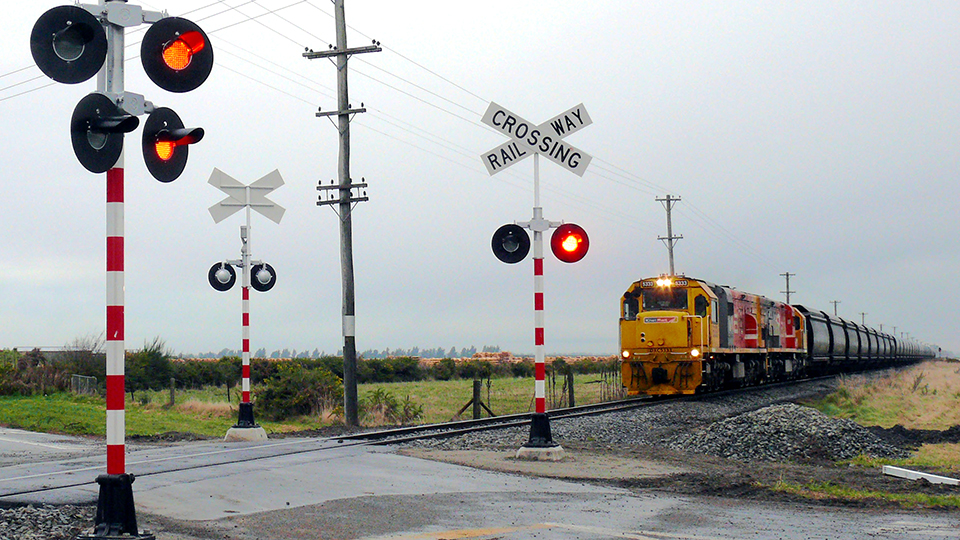 PHOENIX, AZ – The Federal Railroad Administration announced that $7.1 million in Consolidated Rail Infrastructure and Safety Improvements (CRISI) grant program funds will support proposed improvements to railroad crossings at 43rd Avenue and Camelback Road, as well as 19th Avenue and McDowell Road in Phoenix.
In addition to the grant, the City of Phoenix will provide 30% of the funds to carry out the projects, the City announced.
The improvements to be made at these two complex and heavily traveled railroad crossings will include the installation of gate arms, signalization and increased sidewalk widths to comply with the Americans with Disabilities Act (ADA), as well as minor roadway accommodations, including traffic signal realignment and widening. Currently, both crossings are not protected by barriers, but by cantilevered signals.
The money for these projects comes from more than $368 million in CRISI grant funds allocated by the U.S. Department of Transportation this week to address 46 projects in 32 states.
The Phoenix City Council said these investments will play a crucial role in modernizing the nation's rail infrastructure and strengthening supply chains by helping to reduce congestion and get people and goods where they need to go quickly and more accessibly.
CRISI funds projects that improve rail safety and infrastructure, reduce congestion, relocate rail lines, conduct rail-related research, and optimize multimodal connections between rail and other modes of transportation, such as ports or facilities.
Source: MEXICONOW Staff