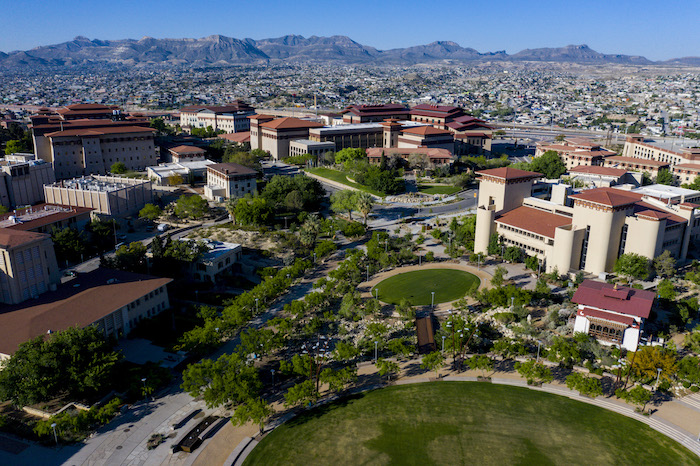 EL PASO, TX – The University of Texas at El Paso and two other El Paso Makes collaborators will use a $964,000 federal grant to help local manufacturing companies develop proposals for U.S. Department of Defense contracts, which in turn, will lead to high-quality jobs in the region for graduates.
UTEP's Aerospace Center and the W.M. Keck Center for 3D Innovation will work with the El Paso Chamber of Commerce and the National Center for Defense Manufacturing and Machining (NCDMM)/America Makes to accelerate the region's manufacturing competitiveness, with the program beginning September 1, 2022.
The community funding is part of the bipartisan omnibus appropriations bill that President Joe Biden signed into law as March 15, 2022. In addition to the creation of high-paying jobs, the grant will help local businesses develop accounting practices and contracting methods to improve their ability to win work with national defense, aerospace and advanced manufacturing companies.
Ahsan Choudhuri, assistant vice president of UTEP's Aerospace Center, said the grant is the latest in an integrated wave of initiatives to create a regional high-tech ecosystem that will help small and medium-sized manufacturers improve their chances of winning federal contracts.
According to Choudhuri, the program could create 4,000 engineering jobs and 13,000 manufacturing jobs by 2030.
El Paso-area companies that want to participate in the program should join the Aerospace and Defense Supply Chain Innovation Network for Manufacturers, an initiative of El Paso Makes. Membership is free, and so far there are 40 manufacturers members, however, the number is expected to grow to 80 before the end of 2022 and 300 by the end of the program in 2030.
Source: MEXICONOW Staff