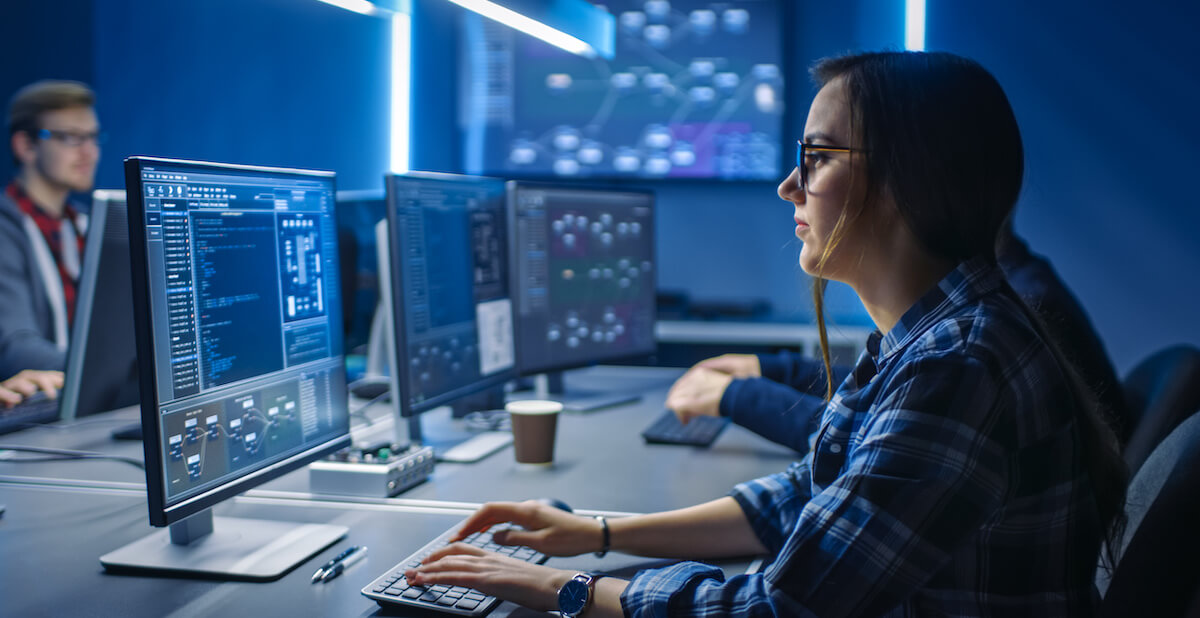 EL PASO, TX – University of Texas at El Paso (UTEP) President Heather Wilson joined leaders from the Department of Energy's Pacific Northwest National Laboratory (PNNL) and the U.S. Space Forces Space Systems Command (SSC) at the command's Los Angeles headquarters to announce new career opportunities for students in cybersecurity.
The Cybersecurity Innovation Research Program (CHIRP) is a joint initiative of PNNL and the SSC. It is a college-to-career transition program that brings together government, industry and universities to offer students a direct two-year pathway to a career in cybersecurity at SSC or its industry partners.
"Developing cybersecurity talent will help keep America safe from increasingly sophisticated cyber threats," Wilson said. "This partnership provides financial assistance to our students, as well as hands-on experience at Space Systems Command. We are thrilled to partner with PNNL and the Space Force to open up more opportunities for our students."
Students participating in CHIRP will fill critical jobs in protecting space-based technologies such as satellites and global positioning systems. According to federal employment data, there are currently more than 600,000 information security professional positions open in the United States.
"Every day there is some type of cyberattack. If we want to improve our position in this area, we need to meet the new professionals where they are, in the academic system. If we can expose these students to threats early on, build their critical thinking and maximize their potential through a program like CHIRP, we are building a base of experts who can immediately contribute to the mission once they reach the workforce," said Col. Jennifer M. Krolikowski, CSE's chief information officer.
Through CHIRP, CSE and PNNL leaders seek to address the growing need for hands-on training in the cybersecurity sector. The program was also designed in response to the dearth of such experiences for students from minority and underrepresented demographic groups.
"Innovative collaborations are essential to address the shortage of qualified cybersecurity talent for the future STEM workforce," said Evangelina Shreeve, director of PNNL's Office of STEM Education.
Beginning in spring 2023, UTEP students with at least two years of academic training can apply to be selected for the program. Those selected will participate in a summer cyber institute.
Students who complete the program will have direct access to employment opportunities with SSC, PNNL and other interested employers who have unfilled positions in areas such as network security, cyber analytics, incident response, cyber policy, data architecture, business continuity, data analytics, machine learning, artificial intelligence and secure software development. Students who accept these job offers will be eligible for tuition remission.