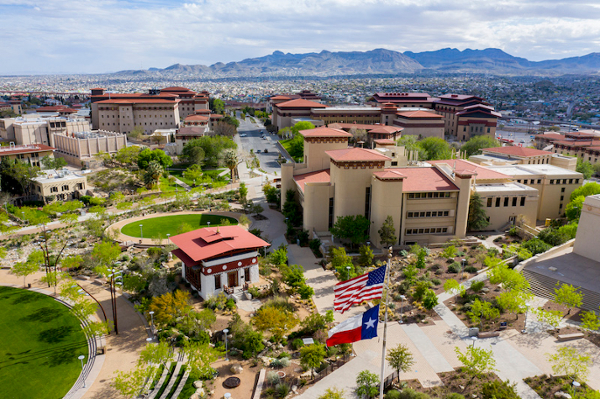 EL PASO, TX – The University of Texas at El Paso (UTEP) has renewed an agreement with the state of Chihuahua, Mexico, to provide scholarships to some outstanding young Mexicans to continue their studies at the university.
UTEP President Heather Wilson and María Eugenia Campos Galván, Governor of the State of Chihuahua, met on June 10 in Ciudad Juárez, Mexico, to sign a memorandum of understanding and formalize the agreement. Eric Cohan, U.S. Consul General in Juarez, and Mauricio Ibarra, Mexican Consul General in El Paso, also attended the signing ceremony.
The agreement signals UTEP's continued recognition of Mexico and the State of Chihuahua as strategic partners in the University's ongoing efforts to increase access to higher education for students in this region.
The higher education institution indicated that more than 1,200 students travel daily from Juarez, the largest city in the state of Chihuahua to El Paso to take classes.
"We are a binational community, with many economic, cultural and family ties that inextricably connect people on both sides of the Rio Grande," Wilson said. "Improving access to higher education for the people of our region benefits us all. We are grateful to Governor Campos Galvan and her team for their partnership."
Under the agreement, the University will award academic merit scholarships each year to selected Chihuahua State public school students. The state Ministry of Education will match that funding as long as the students remain eligible for scholarships under UTEP guidelines, for up to four years.
The renewal of the scholarship agreement between UTEP and Chihuahua is a continuation of a joint effort that began in 2002.
Source: MEXICO-NOW Staff