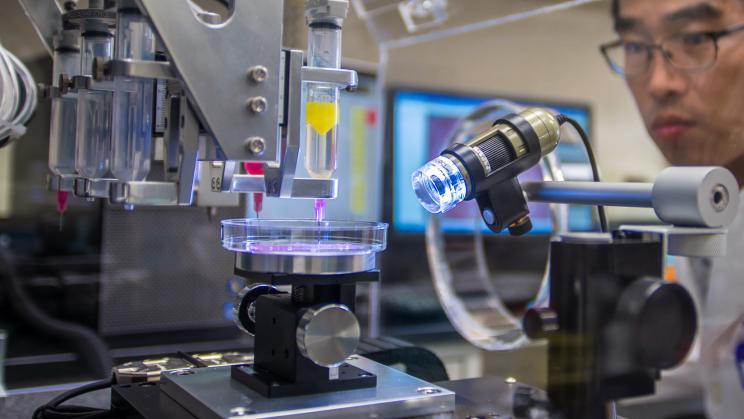 EL PASO – The University of Texas at El Paso (UTEP) announced that tests of a 3D printed biological tissue produced by researchers at the university have been completed, and the model could be integrated into a neural sensing device to be tested on a suborbital space flight in the spring of 2022.
Binata Joddar, Ph.D., associate professor in the Department of Metallurgy, Materials Science and Biomedical Engineering, said the work done has groundbreaking potential on how to assess the health of humans while in space.
"With our increasing emphasis on commercial spaceflight, more experiments will be conducted on the International Space Station and in lower Earth orbit. UTEP is at the forefront of that research," he said.
Joddar's work was accomplished through a $140,000 grant as part of an overall project awarded to imec USA through NASA's Research, Development, Demonstration, and Space Technology Infusion (REDDI) program.
The funding is one of several awards made to Joddar for 3D printed biofabrics research over the past year, totaling nearly $1.4 million.
Through the REDDI program, Joddar, along with UTEP biomedical engineering Ph.D. student Andie Padilla, is working with imec, a world-leading research and innovation center for nanoelectronics and digital technologies based in Leuven, Belgium.
Imec produces the electrophysiology probe that will be inserted into UTEP's biological tissue when it is launched into space next spring. Joddar said the center has been conducting tests throughout the year to maintain the signal between its probe and the biotissue.
Source: MEXICO-NOW Staff