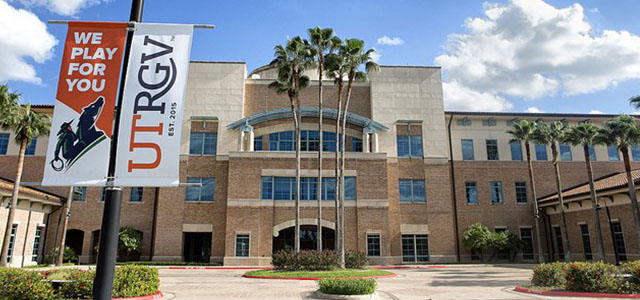 TEXAS – U.S. News and World Report's Best Colleges 2022-2023 rankings have placed The University of Texas Rio Grande Valley (UTRGV) first among Texas public institutions and third nationally for lowest student debt.
The university continues to have one of the lowest tuition averages among Texas public universities, and about 21 percent of UTRGV freshmen receive federal loans.
UTRGV President Guy Bailey said the ranking places UTRGV among the top universities in the nation and in Texas.
"Our focus at UTRGV is to create opportunities for our students to succeed now and in the future, and to make it affordable along the way," Bailey said. "We don't want our students to struggle while getting their high-quality education. We want every Vaquero to be the next Texas success story."
U.S. News and World Report also named UTRGV a top national university for social mobility, ranking it third among Texas public institutions and 36th in the United States.
The ranking measures the graduation rate of students who have received Pell grants, typically from households earning less than $50,000 annually. The rankings were calculated by combining two factors: graduation rates and performance.
Pell Grants are awarded to college students who have not earned a bachelor's or professional degree, and eligibility is based on the student's FAFSA scores.
The Pell Grant, where recipients do not have to repay, has helped ensure that more than 120,000 UTRGV students have had access to a college degree since the institution opened in 2015, with nearly $575 million awarded. For the 2021-2022 cycle, UTRGV has awarded 90 million 787 thousand 428 to 18 thousand 298 students.