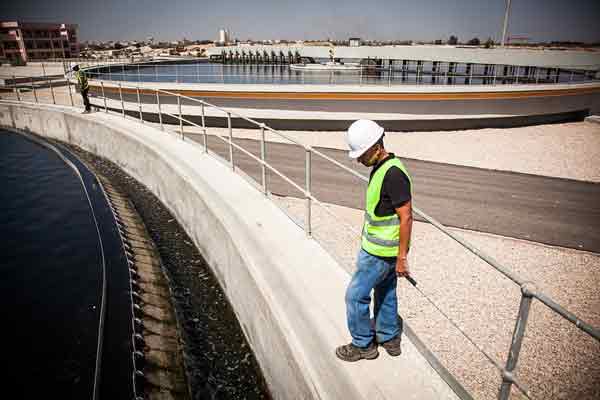 EL PASO – El Paso Water announced that it will work with the town of Vinton on a project to bring water and wastewater service to the community for the first time.
Recently, Vinton Mayor Manuel Leos III led the groundbreaking ceremony for the installation of water and wastewater lines that will serve more than 2,600 residents.
Leos has highlighted the importance of the project in improving the health of the small community, located in northwest El Paso County, stating that none of the more than 550 homes in the area are currently connected to a centralized water and wastewater system.
"This will protect the environment and the residents. It is a safer and healthier way to dispose of waste and provide clean, safe water at an affordable price," the mayor said.
The project is the result of collaboration between El Paso Water, the Town of Vinton, U.S. Rep. Veronica Escobar's office, the Texas Water Development Board (TWDB), the Environmental Protection Agency and the North American Development Bank (NADBank).
The entire $30.3 million project will be made possible in part by support from the TWDB, as well as the Border Environmental Infrastructure Fund, funded by the EPA and administered by NADBank.
Completing the project was one of the first assignments EPWater's Adriana Castillo received when she became Director of the Engineering Division more than six years ago. "We started with three streets, continued with planning, provided support on the technical side, assisted Parkhill Smith Cooper with planning, signed a connection fee and wholesale agreement, and an operation and maintenance agreement," Castillo said.
Source: MEXICONOW Staff