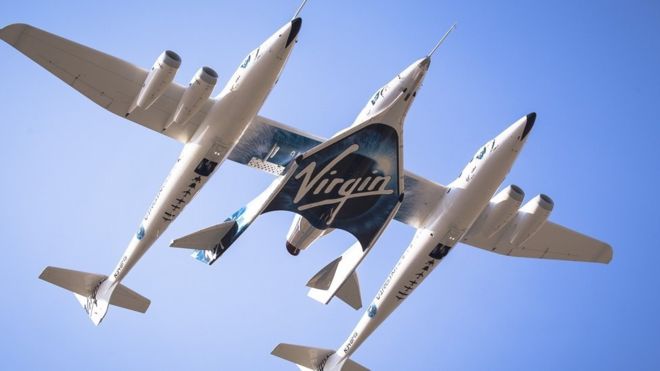 NEW MEXICO – Virgin Galactic will conduct the remaining test flights for the company's SpaceShipTwo suborbital rocket plane from southern New Mexico after moving staff and equipment from California over the next few months, officials announced.
Richard Branson, founder of Virgin Galactic, announced the move Friday in an event with New Mexico Gov. Michelle Lujan Grisham in Santa Fe.
After completing two test flights to an altitude more than 50 miles (80 kilometers) in December and in February, Virgin Galactic's SpaceShipTwo vehicle, its carrier aircraft, pilots and support staff will relocate to Spaceport America in southern New Mexico this summer, officials said.
"Our Virgin Galactic adventure has been intertwined with New Mexico and Spaceport America right from the start, and our stories have unfolded together," Branson said.
Spaceport America was built with more than US$200 million in taxpayer funding, and the facility opened in 2011.
Virgin Galactic officials indicatede that now is the right time to move the company's flight program from Mojave Air and Space Port in California, the staging base for all of the SpaceShipTwo flights to date, to Spaceport America, located about 45 miles (70 kilometers) north of Las Cruces.
Source: Space Flight Now