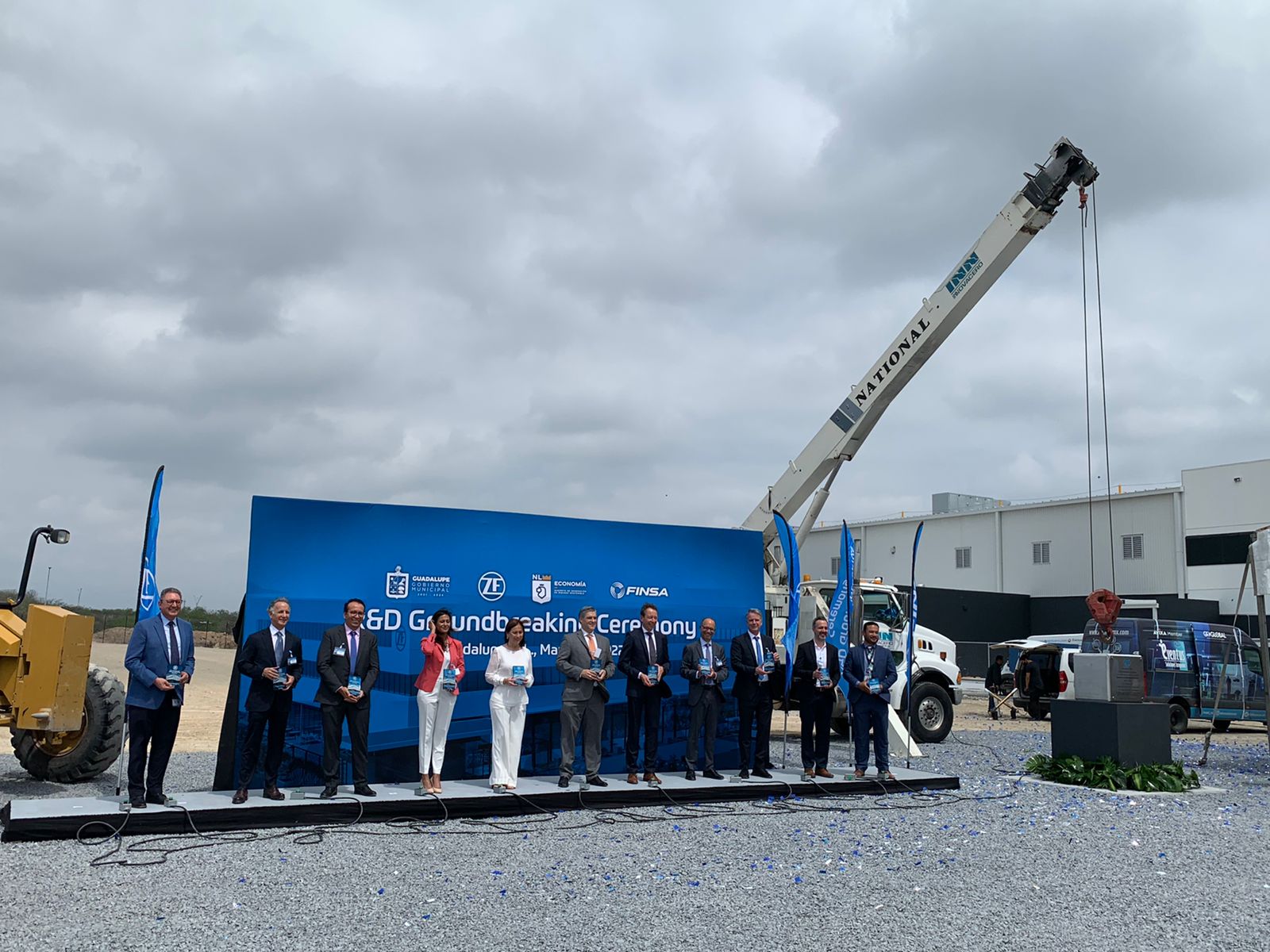 GUADALUPE, NL – ZF officially inaugurates its new headquarters at the FINSA Guadalupe park in Nuevo Leon.
The ceremony was attended by Ivan Rivas, minister of Economy of Nuevo Leon, Maria Cristina Diaz, Mayor of Guadalupe, N.L., Martin Fischer, Member of the Board of Directors of the ZF Group, and Sergio Argüelles, President and CEO of FINSA.
The Monterrey Campus will be the driving force behind the country's automotive transformation, since it will develop electrification, autonomous driving and integrated safety projects, among others.
It will also have a 21,450 m2 manufacturing plant where high-tech electronic products will be manufactured, an Information Technology center and a Shared Services center, which will handle administrative functions for the entire North American region.
ZF is the third largest auto parts manufacturer in the world, and is driving the "Next Generation of Mobility" by developing technology for passenger, commercial and industrial vehicles, with a focus on technologies for autonomous driving, electric mobility, chassis control (brakes, steering and suspension).
In Mexico, ZF has 16 plants and employs more than 25,000 people, making it the second largest workforce for ZF globally, and the largest German employer in the country.
FINSA appreciates the trust of ZF Group for allowing us to be part of their growth in Mexico and for choosing FINSA Guadalupe Industrial Park as their investment destination.
Source: FINSA Net