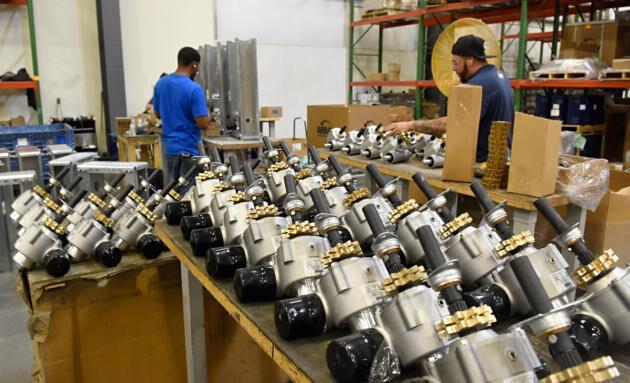 ALBUQUERQUE, NM – Array Technologies, a global leader in utility-scale solar tracking solutions, announced plans for a US$50 million expansion at its Albuquerque, New Mexico headquarters. The expansion will create nearly 100 new jobs and help retain hundreds of existing jobs.
The expansion will include a new 216,000-square-foot campus on Albuquerque's west side. Construction is scheduled to begin in early 2024.
"We are proud to announce this major expansion at our home in New Mexico," said Kevin Hostetler, chief executive officer of Array Technologies. "This investment demonstrates our commitment to New Mexico's workforce and our mission to provide clean energy solutions globally."
The state of New Mexico, the city of Albuquerque and Bernalillo County are providing financial assistance for the expansion. The state awarded Array US$2.5 million in Local Economic Development Act (LEDA) funds, and the city and county each provided US$250,000 in additional LEDA funds.
The new jobs created by the expansion will include production, assembly, design, engineering and customer service. Salaries will range from $35,000 to $127,000.
Array Technologies has been a major employer in New Mexico for more than 30 years. The company currently employs more than 700 people in the state.