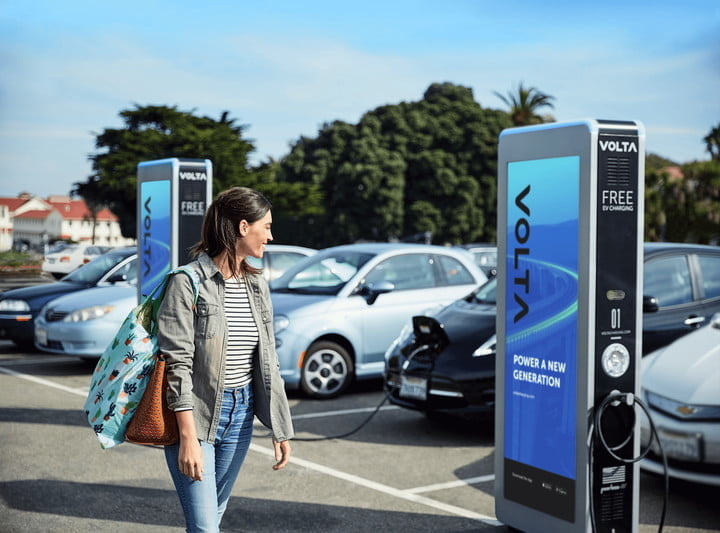 LAS CRUCES – Eight new ChargePoint Level 2 electric vehicle charging stations were installed in the City of Las Cruces as part of its efforts to advance the transition to electric vehicles.
The City reported that the charging stations were placed at seven different locations throughout the city to allow electric car users to recharge their vehicles.
These stations were installed at Plaza de Las Cruces, 100 N. Main St; City Hall, 700 N. Main St; Las Cruces Convention Center (two chargers), 680 E. University Ave; La Lloroña Park, 3440 W. Picacho Ave. Picacho Ave; Museum of Nature and Science, 411 N. Main St; Sage Café, 6121 Reynolds Drive; and at the Armando "Mondy" Casteñeda Service Center, 1501 E. Hadley Ave.
The chargers will charge a fee for the service, and the purchase was made possible by a grant from Volkswagen, administered by the New Mexico Environment Department and installed by Solar Smart Living. Drivers of these units will be able to find the fees at each site or on the ChargePoint app.
All ChargePoint stations are designed for public use and offer multiple payment options, such as credit and debit cards stored in the ChargePoint app, Apple Pay, Google Pay, contactless credit cards, RFID cards, through roaming partnerships, and through a 24-hour toll-free number, 888/758-4389.
According to City Hall, without the high costs of gasoline and maintenance, electric cars present a competitive price point over current internal combustion engine vehicles.
For people concerned about climate change, the use of electric vehicles can help reduce the city's transportation emissions, which account for up to 50% of the carbon footprint of all of Las Cruces.
Thanks to the New Mexico Energy Transition Act (ETA), concerns about electricity being another dirty substitute for gasoline are now a thing of the past.
The ETA requires utilities like El Paso Electric to generate 40% of their electricity from renewables by 2025; 50% renewables by 2030; 80% by 2040; and all clean fuels by 2045. As electricity becomes cleaner, electric vehicles become an even better alternative to internal combustion engine vehicles.
Source: MEXICONOW Staff