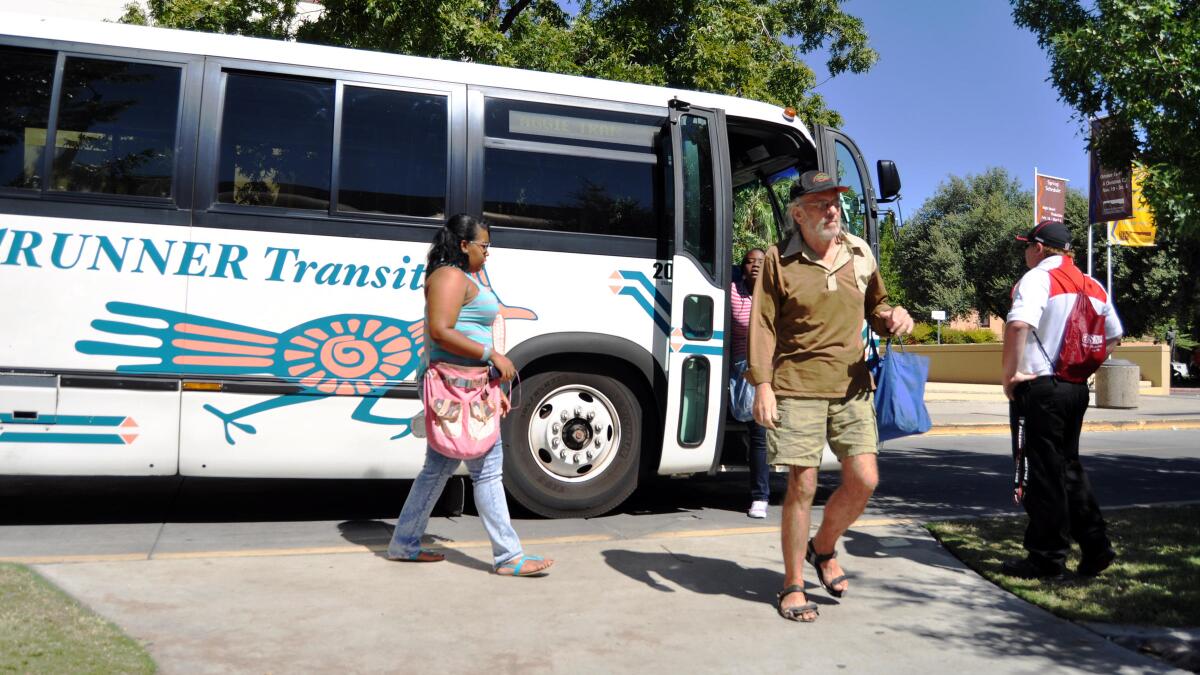 LAS CRUCES, NM – RoadRUNNER Transit of the City of Las Cruces received $7,891,287 in support from the U.S. Department of Transportation's Federal Transit Administration (FTA) for the FY 2022 Low or No Emission Bus Grant Program and Truck Facilities Program.
Of the federal grant, the city will receive $5,721,073 to replace RoadRUNNER Transit's fixed-route diesel buses with seven battery-electric units, purchase electric chargers, and conduct worker training, which is intended to reduce greenhouse gas emissions by about 887 metric tons per year.
In addition, the city will receive $2,170,214 in federal funds to complete construction of a new transit maintenance and operations facility and to provide worker training.
The City reported that the new facility will allow RoadRUNNER Transit to expand its fleet, support new electric buses and charging equipment, and expand maintenance areas.
Also, the building will support the city's transition to an all-electric fixed route fleet, while providing access to jobs, schools and essential services. The new facility will also house scheduling staff and transit supervisors, as well as a fuel depot and bus wash space.
The new facility will be on Motel Boulevard, adjacent to the existing Las Cruces Utility. Production of the current order for five new electric buses is scheduled to begin in September and RoadRUNNER Transit expects to take delivery in April 2023.
The order for the additional seven buses will be submitted in late 2022, with an estimated construction time of 18 months. The fixed-route electric bus fleet will be completed with 12 buses in the summer of 2024.
RoadRUNNER Transit is one of 150 transit agencies, territories and states that collectively received $1.66 billion in FTA grants. The funding comes from President Joe Biden's Bipartisan Infrastructure Act. The funding will contribute to achieving the goal of zero net emissions in the United States by 2050.