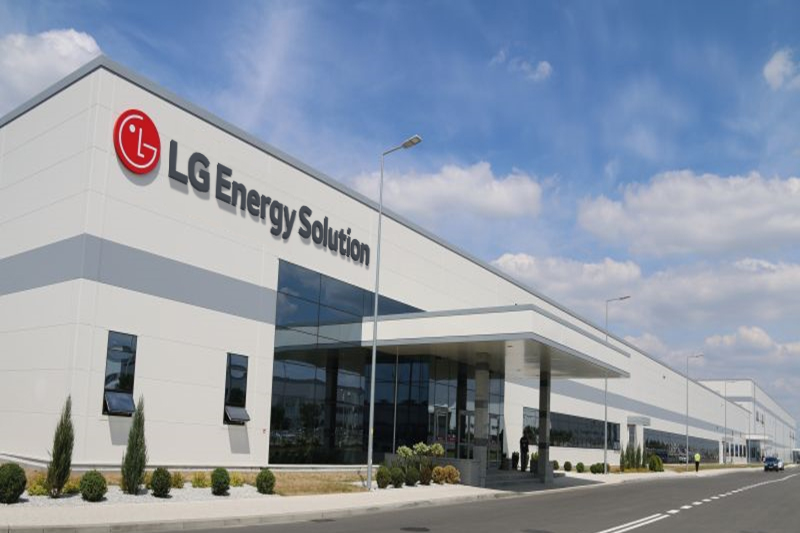 ARIZONA – LG Energy Solution (LGES), a leading manufacturer of lithium-ion batteries for electric vehicles, mobility, IT and energy storage systems, announced that it will invest a total of 5.5 billion dollars in the construction of a battery manufacturing complex in Queen Creek, Arizona.
The complex will consist of two manufacturing plants: one for cylindrical batteries for electric vehicles (EVs) and the other for lithium-iron-phosphate (LFP) bag-type batteries for energy storage systems (ESS). The investment represents the highest ever made in a plant of this type in North America.
"With this historic investment by LGES, Arizona has become the battery manufacturing capital of the country. These batteries will power green and sustainable technologies around the world, cementing Arizona's reputation as a center for renewable energy innovation," said Governor Katie Hobbs.
The $5.5 billion is nearly four times the initially announced investment of $1.4 billion. The company plans to invest $3.2 billion to build a plant to manufacture cylindrical batteries for electric vehicles with a capacity of 27 GWh.
In addition, the company also plans to invest US$2.3 billion in an LFP bag-type battery facility for ESS with a capacity of 16 GWh. Both facilities, totaling 43 GWh, are expected to begin construction this year and result in the creation of thousands of new jobs.
"Our decision to invest in Arizona demonstrates our strategic initiative to further expand our global production network, which is already the largest in the world, to further develop our innovative and top-quality products on a large scale and quickly," said Youngsoo Kwon, CEO of LG Energy Solution.
The new cylindrical battery manufacturing plant aims to start mass production of 2170 batteries in 2025, primarily for electric vehicle producers in North America.
The new facility will use a state-of-the-art smart factory system that performs all decision-making from machine-produced data. With the implementation of this key measure to improve product quality, the Arizona complex will seek to increase throughput, improve processes and increase productivity to better meet the growing demand for batteries in the region.
The LGES expansion adds to a string of recent battery announcements in Arizona. In February, Ecobat announced plans to build a lithium-ion battery recycling plant in Casa Grande. In December, American Battery Factory announced it will invest $1.2 billion to build a plant in Tucson and Sion Power unveiled the expansion of its plant in the state.