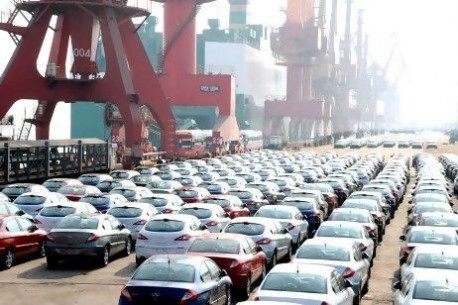 MEXICO – Growth in exports of Mexican-produced automobiles is slowing dramatically as auto production, there is expected to decelerate amid declining global and domestic demand.
Vehicle exports through Mexican ports grew just 1.35% from January to September, a stark contrast from the 27.8% increase in the same period a year ago, according to numbers from the Secretariat of Communications and Transportation (SCT).
The deceleration in exports contributed to a 0.8% drop in the total number of vehicles handled by the ports in the nine-month period to 1.51 million vehicles, compared with the same period in 2018.
Separate data, compiled by the Mexican Automotive Industry Association (AMIA), show exports of Mexican vehicles by both sea and land fell in all major markets except the United States. Sales out of the country are key to Mexico's manufacturers, who export all but 12% of light vehicles made in the country.
AMIA figures show that exports to the US, which accounted for 73% of all of Mexico's light vehicle exports in the first nine months of 2019, increased by 8.4% to 2.04 million vehicles; however, exports to Canada fell 12% over the same period, while exports to Latin America fell 30% and exports to Europe fell 15.6%.
Source: Joc