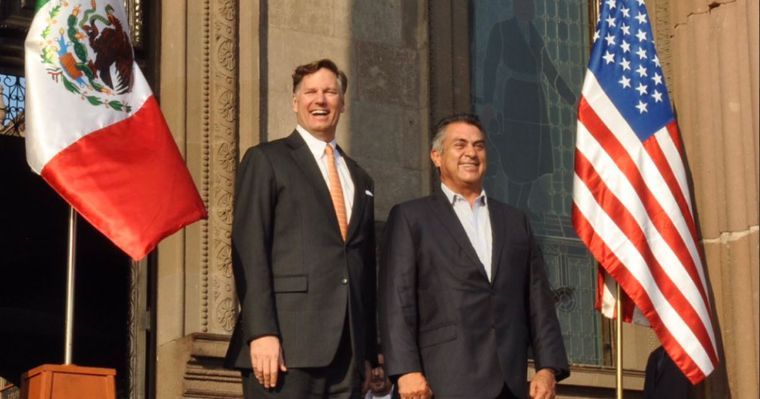 MONTERREY – The governor of Nuevo León Jaime Rodríguez Calderón met with the U.S. ambassador to Mexico, Christopher Landau, to form an agreement on a mutual collaboration on security migration and investment.
The governor said that the diplomat is very interested in investing in the Industry 4.0, as well in the potential that the state has in the generation of technicians for the digitalization of industrial processes.
Rodríguez Calderón mentioned that there will be a collaboration between the Ministry of Economy and State Labor, the representatives of the state of Nuevo León in Mexico City, and the United State Embassy, in order to explore technology investment opportunities.
On the other hand, the governor stressed that there was also talk about how to stop migration so that migrants have working opportunities in Nuevo León or in the United States, making a joint collaboration.
Source: El Economista