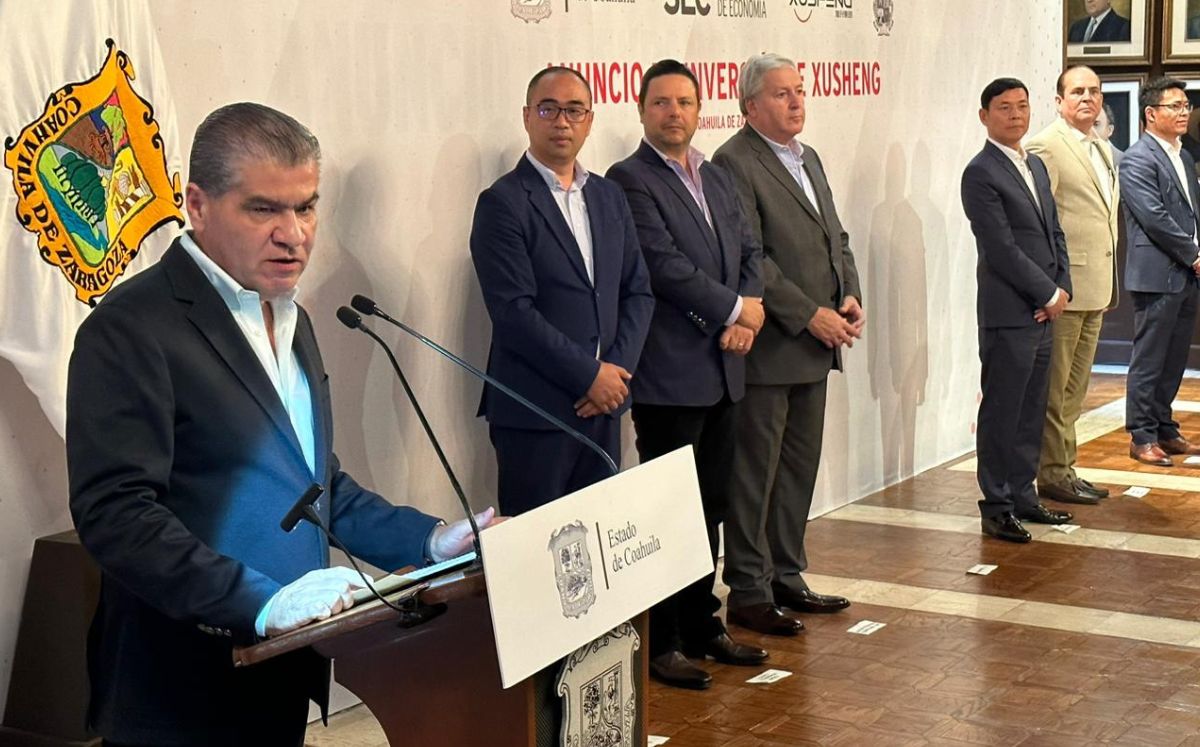 SALTILLO, COAH – The Chinese company Xusheng announced an investment of US$350 million to install its first plant in Mexico and North America, which will be located in the city of Saltillo, Coahuila.
The governor of Coahuila, Miguel Ángel Riquelme Solís, said that with the arrival of Xusheng, dedicated to the manufacture of auto parts for electric cars, the automotive cluster and the supply chain of a highly industrialized area such as Derramadero will be strengthened; in addition, once it starts operations, the company will generate 1,200 jobs in the southeastern region of the state.
"This company gives us very positive indicators for the region, it is the 33rd company that we announce from January to date, with the arrival of an industry brought by the electrical sector, one of the largest companies arrives, with an investment of US$350 million and will generate more than a 1,000 jobs," commented Riquelme.
Ningbo Xusheng Group Co., Ltd was founded in August 2003, and according to its official website, is committed to the field of new energy vehicles and light cars.
The company is mainly engaged in the research and development, production and sales of precision aluminum alloy parts for automobiles and industrial parts.
Also, the company is characterized by precision machining of parts for core systems such as transmission, batteries and suspension for electric vehicles. At present, it has three main processes of die casting, forging and extrusion, which basically cover the core aluminum alloy products of automotive powertrain, chassis and battery systems.
The company has eight modern advanced manufacturing plants and a Xusheng headquarters in China, the latter covers an area of more than 500,000 square meters and has a total of more than 2,000 employees.
XuDong Xu, founder of Xusheng, informed that his company is a world leader in the development of components for the electric vehicle industry. He also thanked the state authorities for their support and said he is confident that the Saltillo plant will write a new chapter of success.